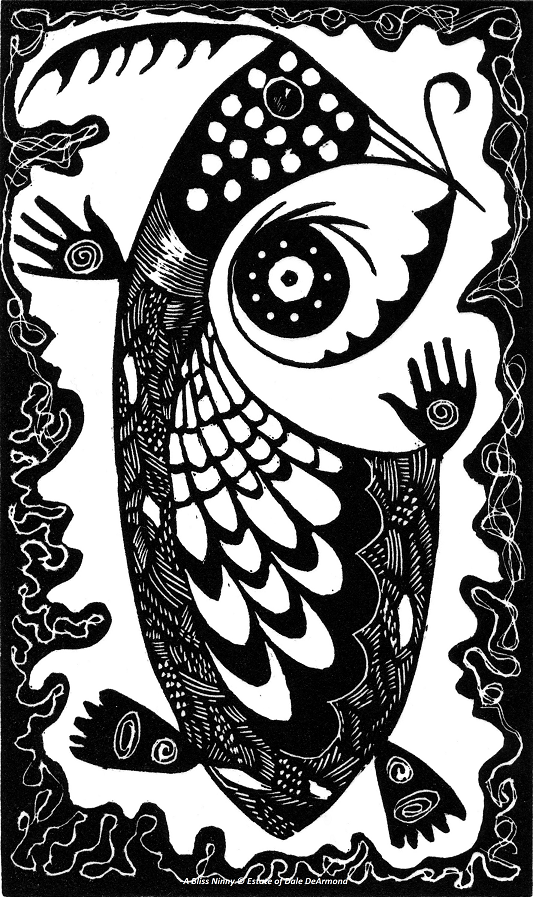 Wood Engraving
Dale DeArmond
Edition of 25
Edition of A/P: 2
Paper type: Archival quality
Print size: 5 ¾" x 7 ½"
Image size: 3" x 5"
Hand pulled by the artist from the original endgrain maple block on an Ettan etching press at Sitka, Alaska, August, 1993.
A Bliss Ninny believes that "Everything is for the best in this best of all possible worlds."
Everybody needs at least one Bliss Ninny around.