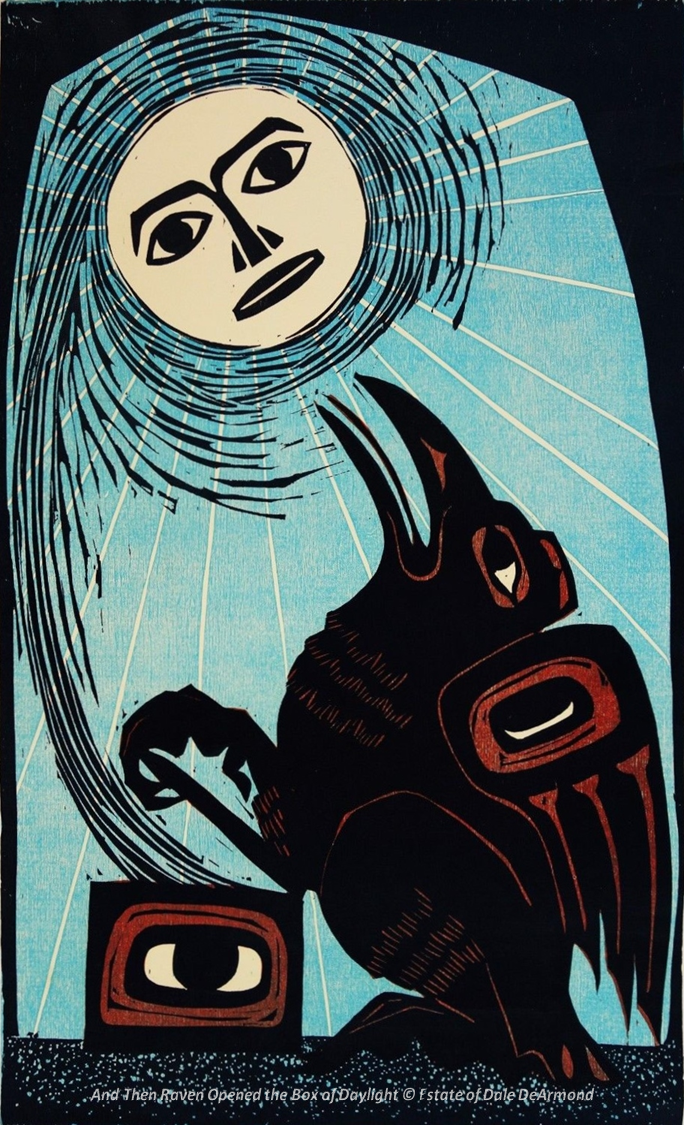 Woodcut Lithographic Reproduction
Dale DeArmond
Edition of 990 (unnumbered)
Edition of A/P: 1 (unnumbered)
Print size: 14 ⅝" x 22 ⅛" (approx.)
Image size: 11 ½" x 19"
Editor's note: prints are not individually numbered or signed – the handwriting along the bottom was reproduced. Originally commissioned by the Anchorage Historical and Fine Arts Museum (now the Anchorage Museum) for resale in their gift shop, the artist proof (A/P) remains in their permanent collection. The print has a copyright date of 1971, which is when it was initially available for purchase.
Also see: Raven Opened the Box of Daylight.