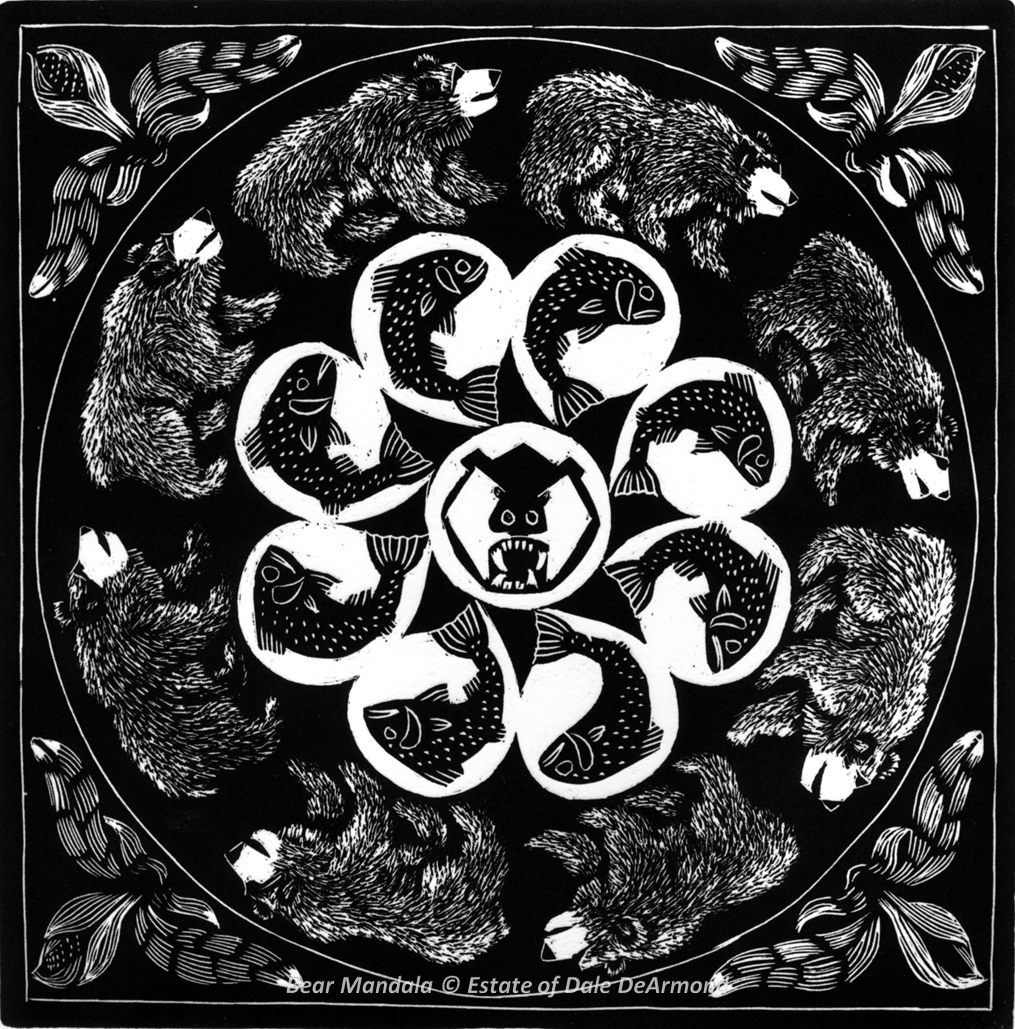 Wood Engraving
Dale DeArmond
Edition of 25
Edition of A/P: 2
Paper type: Archival quality
Print size: 10" x 10 ¼"
Image size: 7" x 7"
Hand pulled by the Artist at Sitka, Alaska on an Ettan etching press – 4/96.
Eight bears circling eight leaping salmon. In the center a bear mask. In each corner is a skunk cabbage plant – spring tonic for bears emerging from hibernation.
Original price: $80.00