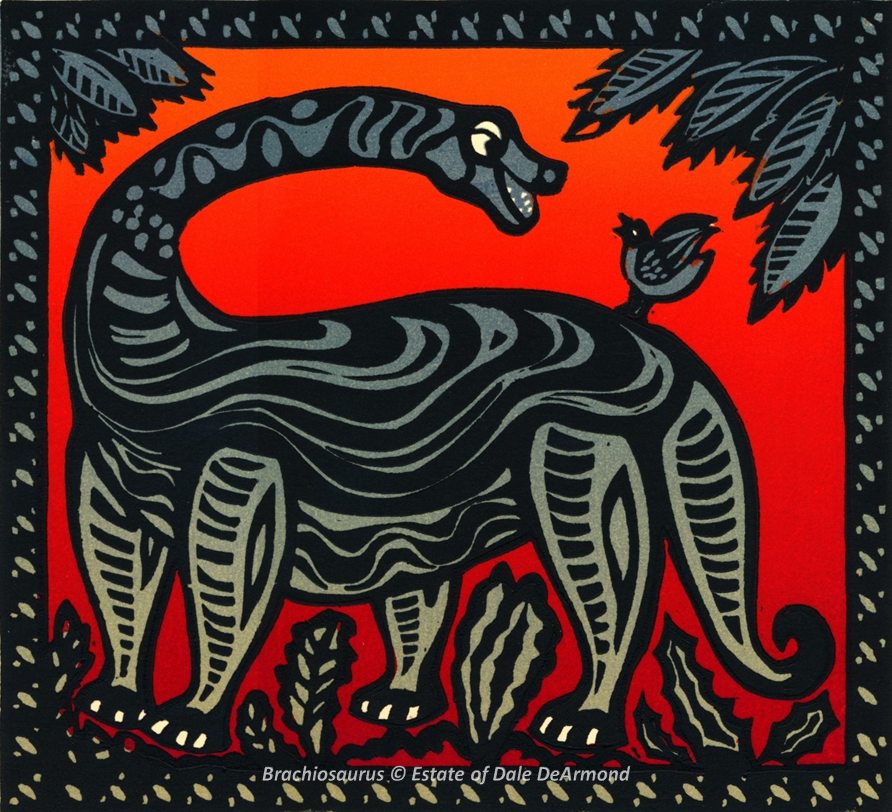 Two-block Reduction Linocut
Dale DeArmond
Edition of 10
Edition of A/P: 2
Paper type: Archival quality
Print size: 11" x 12 ½"
Image size: 9" x 10"
Hand pulled by the artist from the original blocks on an Ettan etching press at Sitka, Alaska, August, 1993.
Editor's note: this image is also used, similarly but not exactly, in the print Friends. Also see: Archaeopteryx.
A brachiosaurus has a friendly conversation with a small friend. This gentle leaf eater was one of the largest dinosaurs – grew to be 75 to 100 feet long and was more than 40 feet tall.