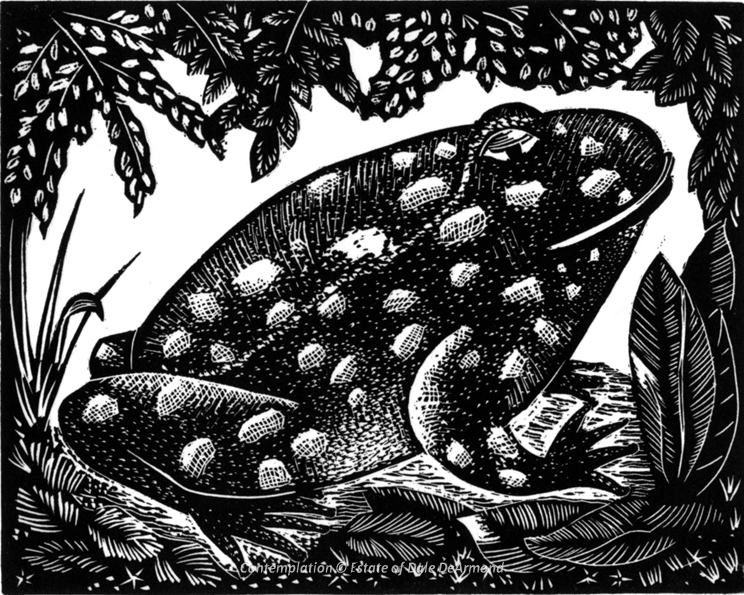 Wood Engraving
Dale DeArmond
Edition of 25
Edition of A/P: 2
Paper type: Archival quality
Print size: 7 ⅞" x 9 ½"
Image size: 4" x 5"
Hand pulled by the Artist at Sitka, Alaska on an Ettan etching press, 5/96.
I sit in the sun
And contemplate the day.
Mindful and content I wait
For the next fat, foolish fly.
Original price: $60.00