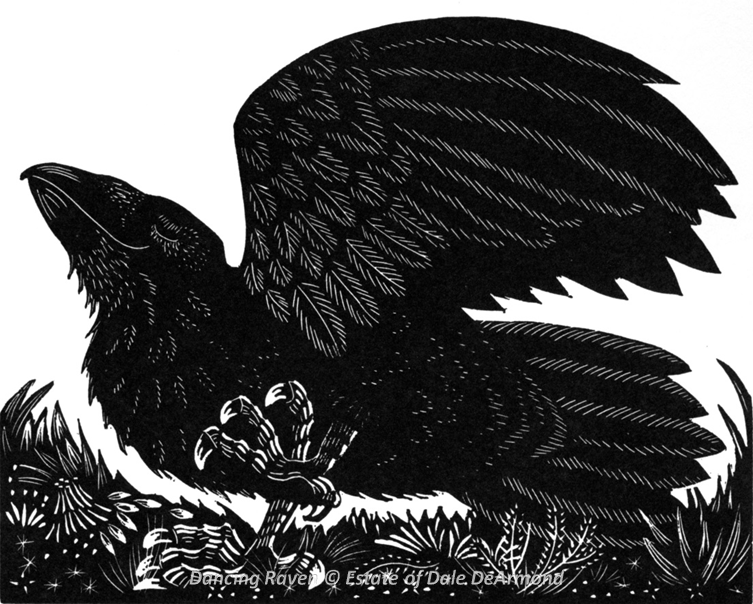 Wood Engraving
Dale DeArmond
Edition of 100
Edition of A/P: 10
Edition of P/P: 10
Paper type: All rag, neutral
Image size: 4" x 5"
Hand pulled by the artist on an Ettan etching press at Juneau, Alaska, February, 1988.
Editor's note: this title was illustrated in the book The Boy Who Found the Light.
Illustration for an Eskimo folktale in which raven is about to eat a fat little marmot but the marmot flatters raven into showing off his dancing and raven is so carried away with himself that he forgets to watch marmot and the marmot escapes into his burrow.
Original price: $35.00