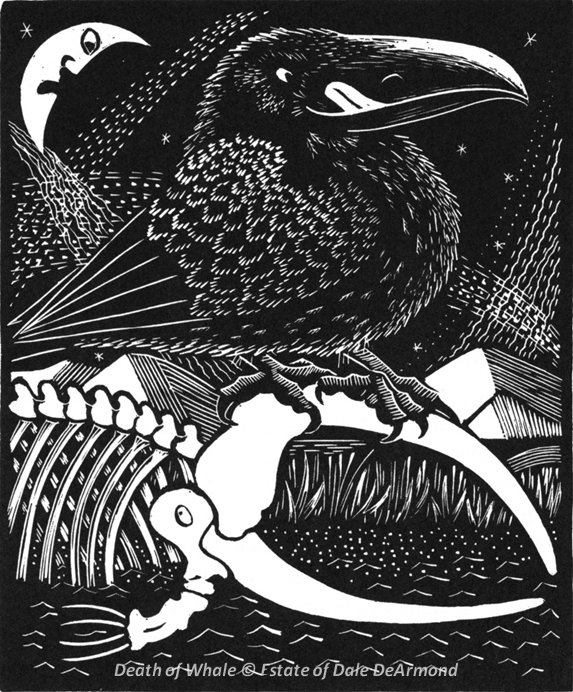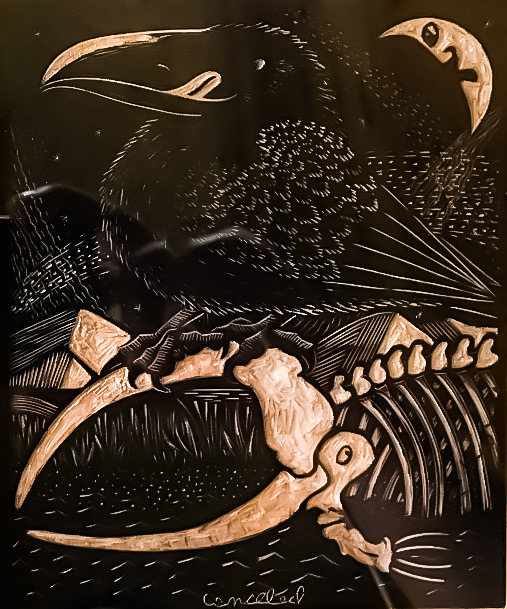 Wood Engraving
Dale DeArmond
Edition of 25
Edition of A/P: 2
Paper type: Archival quality
Image size: 5" x 6"
AKA: Crow Eats up Whale
Hand pulled by the artist from the original end-grain maple blocks on an Ettan etching press at Sitka, Alaska, February, 1993.
Editor's note: also pictured is the original carved woodblock.
An Athabascan folk tale. Raven lured his friend Whale onto a beach where it was too shallow for Whale's great bulk and he was grounded there. Raven offered to eat just a little from Whale's back so that Whale would be light enough to float. Whale reluctantly agreed but Raven started to eat and just kept on eating instead of taking just a little in spite of Whale's pitiful protests. By morning Raven had eaten Whale entirely. Then he went home to mourn the death of his friend.
Original price: $60.00