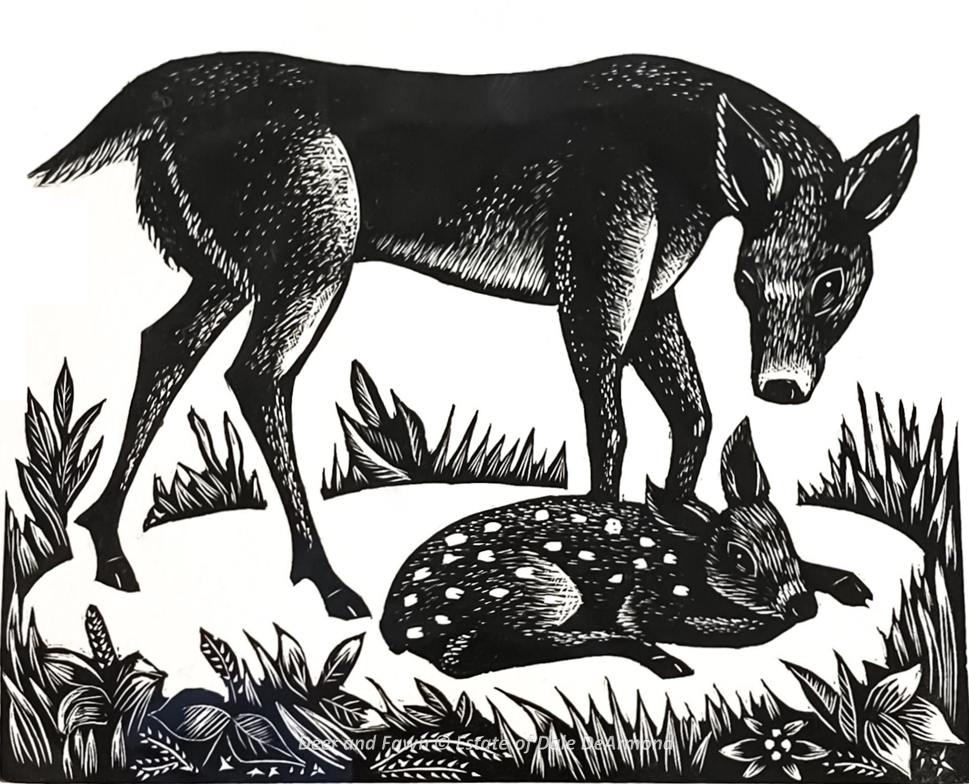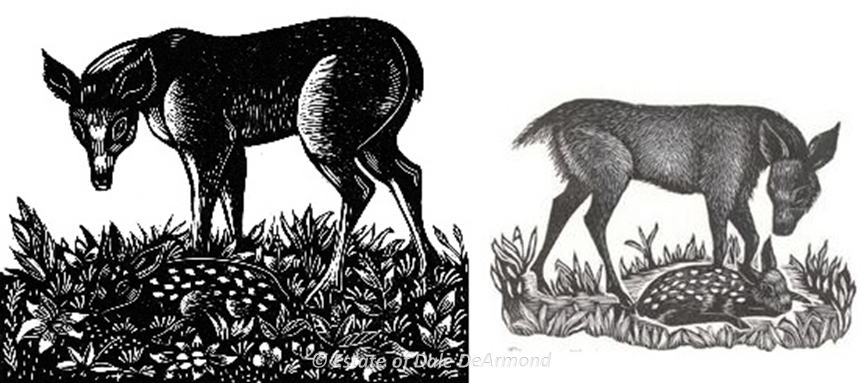 Wood Engraving
Dale DeArmond
Edition of 100
Edition of A/P: 10
Edition of P/P: 10
Paper type: Arches cover white, a French made, all rag, neutral pH paper
Print size: 8" x 10"
Image size: 4" x 5"
AKA: Deer with Fawn
Hand pulled by the artist on an Ettan etching press at Juneau, Alaska, June, 1985.
Editor's note: the print of this title has the image where the fawn is not immediately surrounded by flora. The book Feast of the Animals, Volume II has the left-facing deer under the title Sitka Black-Tailed Deer. An A/P print features the third image, titled Deer with Fawn.
Original price: $35.00