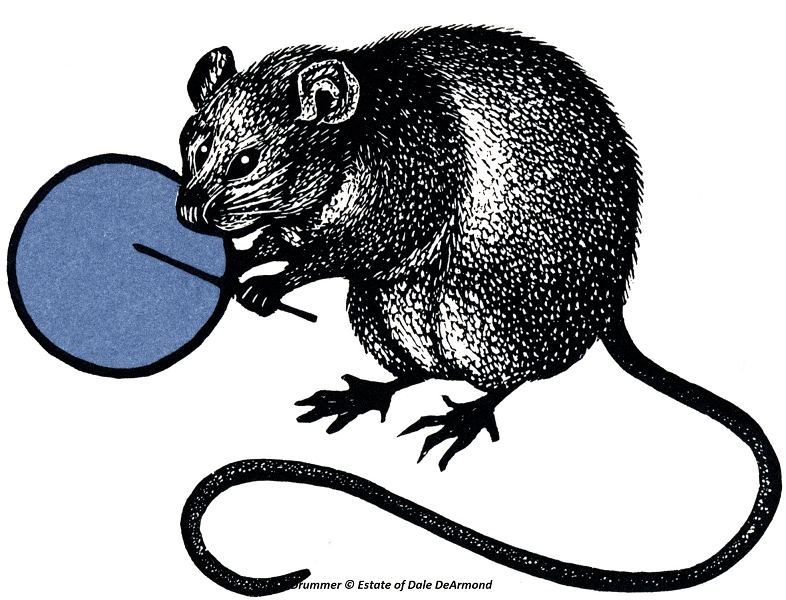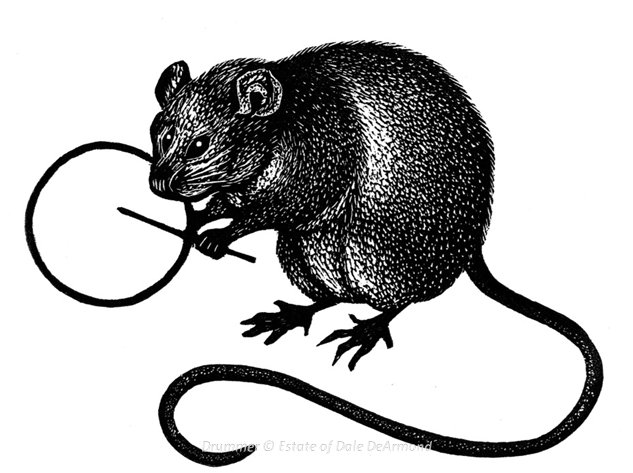 Wood Engraving
Dale DeArmond
Edition of 100
Edition of A/P: 10
Edition of P/P: 10
Paper type: All rag, neutral pH
Print size: 7 ½" x 9"
Image size: 4" x 5"
AKA: The Drummer
Hand pulled by the artist on an Ettan etching press at Juneau, Alaska, July, 1986.
Editor's note: the print is uncolored; the colored version appeared in THE SEAL OIL LAMP.
The mouse is playing an Eskimo drum.
Original price: $35.00