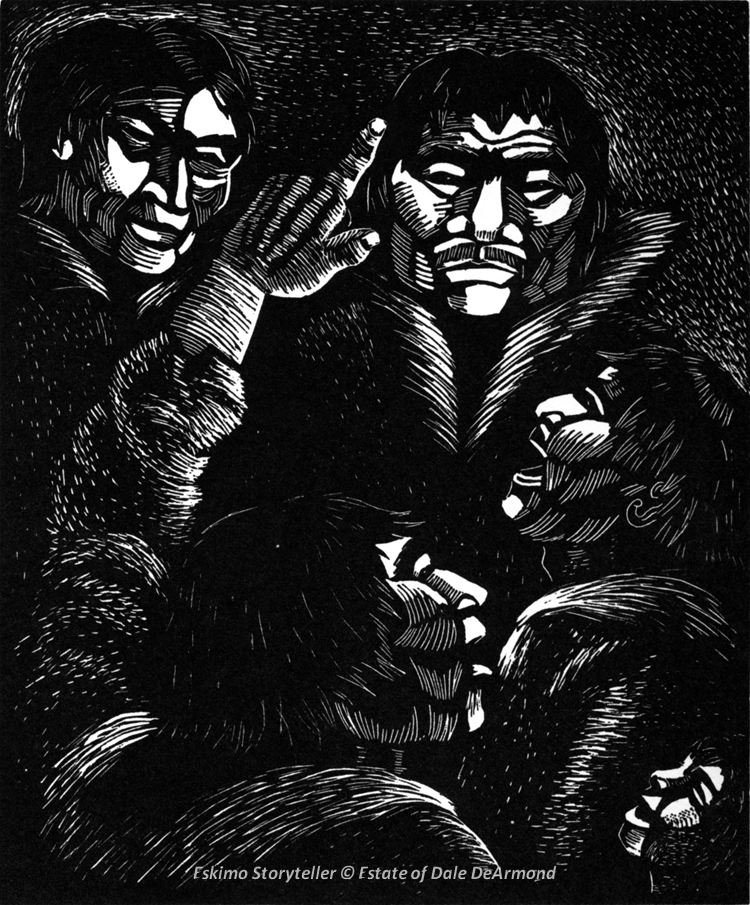 Wood Engraving
Dale DeArmond
Edition of 100
Edition of A/P: 10
Edition of P/P: 10
Paper type: All rag, neutral pH paper
Print size: 7 ¼" x 8 ¾"
Image size: 5" x 6"
Hand pulled by the artist on an Ettan etching press at Juneau, Alaska, July, 1987.
Editor's note: this title was illustrated in the book The Boy Who Found the Light.
Illustration for an Eskimo folk tale about a time when everything was dark and the men sat around in the Kashim telling tales about the old days when there was a sun and a moon in the sky and there was light.
Original price: $35.00