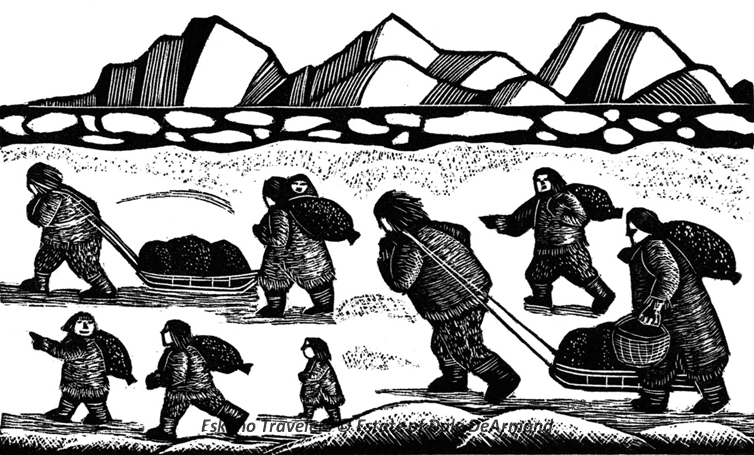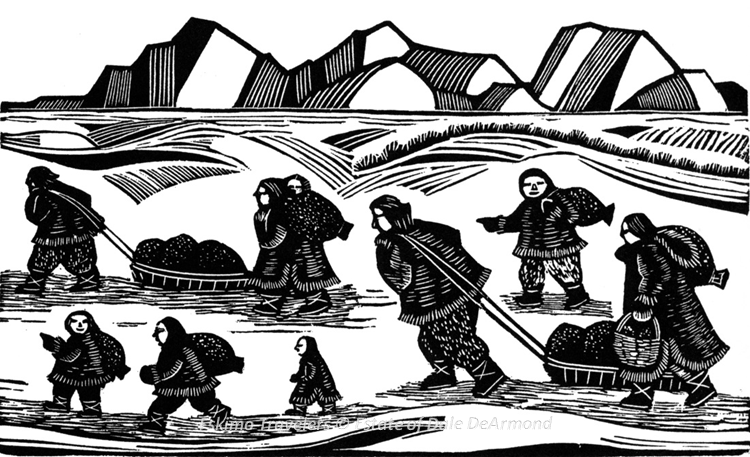 Wood Engraving
Dale DeArmond
Edition of 100
Edition of A/P: 10
Edition of P/P: 10
Paper type: Rives BFK white, a French made, neutral pH, all rag paper
Print size: 7 ¼" x 8 ½"
Image size: 3" x 5"
Hand pulled by the artist on an Ettan etching press at Juneau, Alaska, March 1986.
Editor's note: the print features the image with rocks directly under the mountains. A slightly modified image of this title appeared in the book The Seal Oil Lamp, which also features a third variant on its rear cover.
Illustration from THE SEAL OIL LAMP.
Original price: $35.00