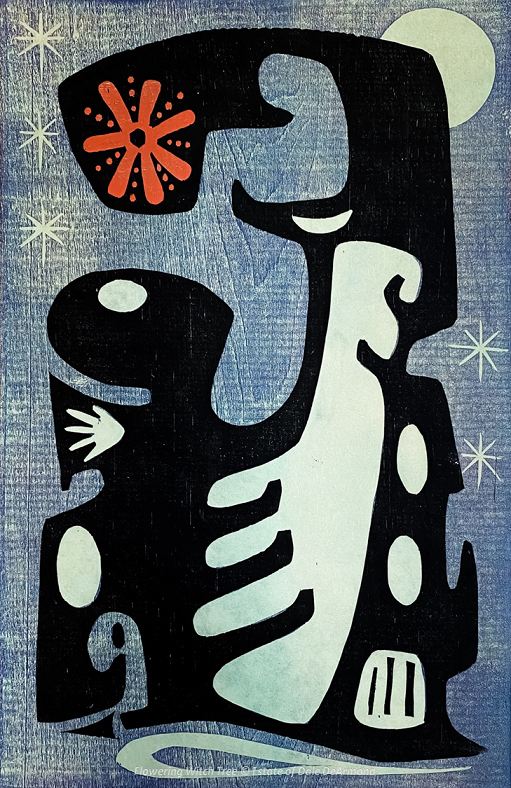 Woodcut
Dale DeArmond
Edition of 20
Unknown proofs were produced
Image size: 11 ½" x 18"
Editor's note: an example of this print is borderless – the image fills the paper. DeArmond herself either trimmed the print or "remedied" it after-the-fact by titling, numbering, and signing its original mat. Not all existing prints are trimmed in this manner.
Original price: $21.00