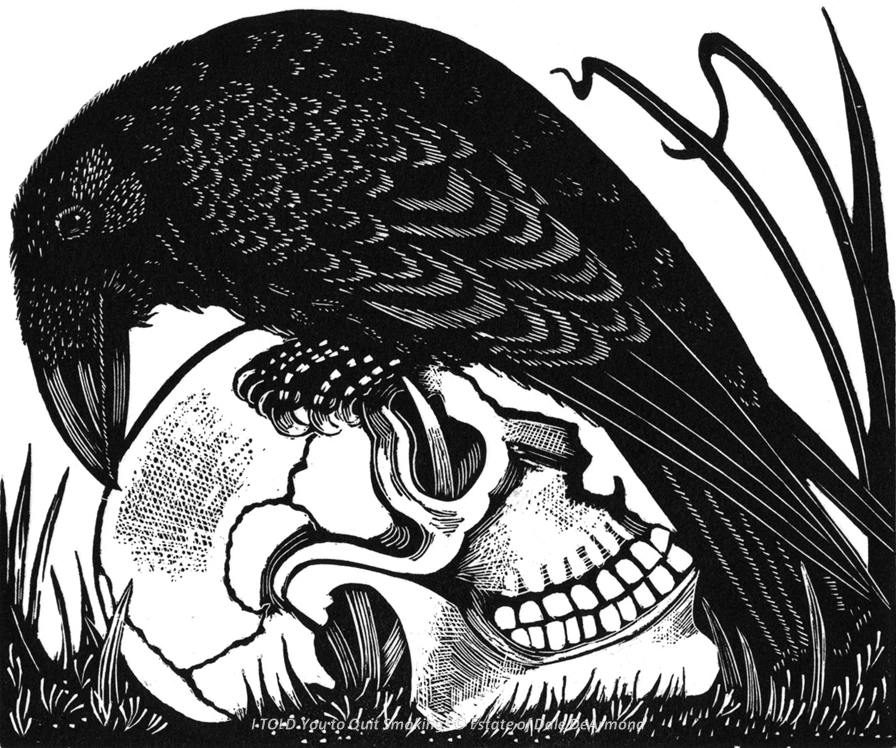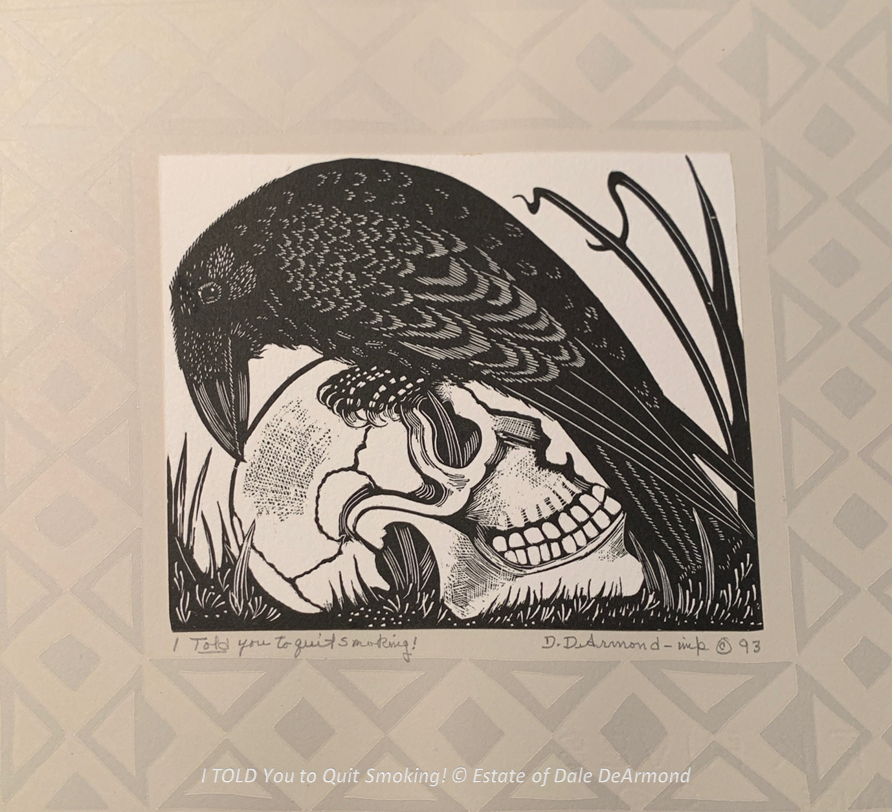 Wood Engraving w/linocut border
Dale DeArmond
Open Edition
Unknown proofs were produced
Paper type: Archival quality
Image size: 9" x 10" (includes border)
Image size: 5" x 6"
AKA: I TOLD You to Quit Smoking
Hand pulled by the artist from the original blocks on an Ettan etching press at Sitka, Alaska, January, 1993.
Editor's note: some prints do not feature the border. Featured in the book Raven Town AKA Sitka.
This wood engraving was inspired by a verse which appeared in Sitka's weekly newspaper, The Alaskan, on March 16, 1895. "The O.M." was Edward Chamberlain who now and then wrote a column titled "Curio" in the paper and signed it "The Old Man."
As this is by way of being a public service message (if somewhat blunt) it is an open edition to be printed on demand.