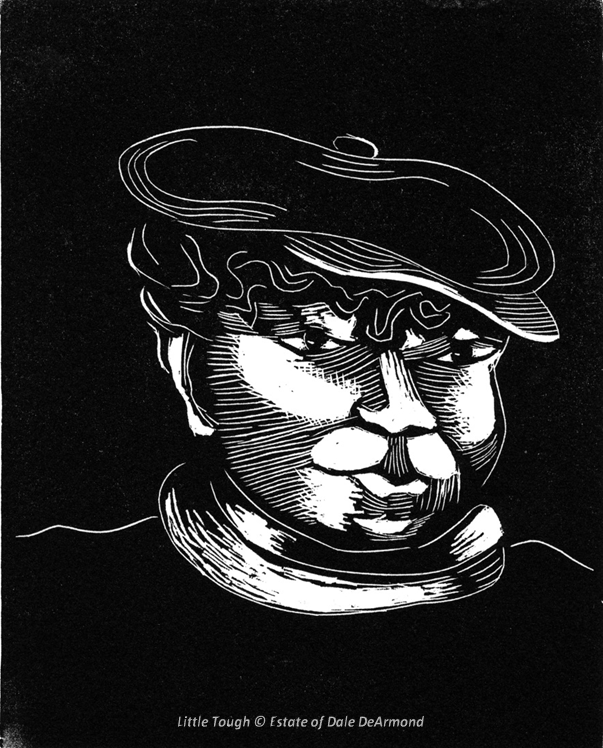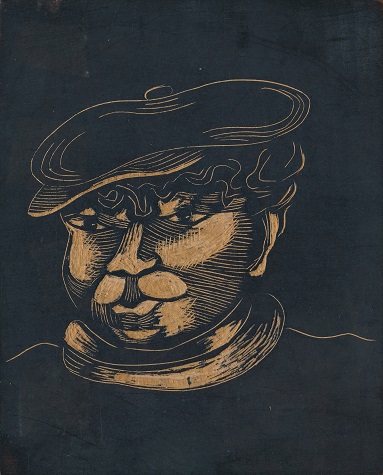 Wood Engraving
Dale DeArmond
Edition of 25
Edition of A/P: 3
Paper type: Archival quality
Print size: 5" x 6"
Image size: 4" x 5"
Hand pulled by the artist from the original end grain maple block on an Ettan etching press, 1999.
Editor's note: print sizes vary; also pictured is the original woodblock. This was the last editioned print by DeArmond – see Old Fisherman.
This print resulted from a quick sketch I made years ago of a young man on the wharf at Juneau.