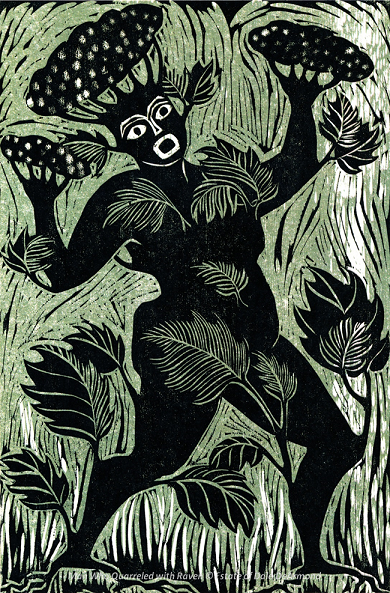 Woodcut
Dale DeArmond
Edition of 35
Edition of A/P: 5
Paper type: Tableau
Print size: 12" x 18"
Image size: 10" x 15"
"The Man Who Quarreled with Raven" wished he hadn't. He was turned into a stalk of wild celery. People eat him in the spring.
For more on the "Raven" series, click here.
Original price: $10.00