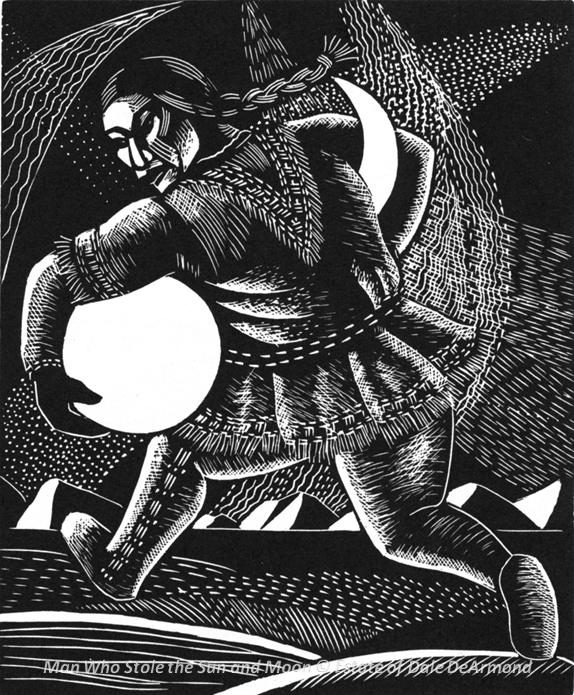 Wood Engraving
Dale DeArmond
Edition of 25
Edition of A/P: 2
Paper type: Archival quality
Image size: 5" x 6"
AKA: Man Who Stole the Sun and Moon
AKA: A Chief from Away Tries to Get the Sun
Hand pulled by the artist from the original endgrain maple block on an Ettan etching press at Sitka, Alaska, August, 1992.
The Chief from another village wanted the sun and the moon which Raven had brought to his village. He came to Raven's village and store the sun and the moon while everyone slept. Athabascan folktale.