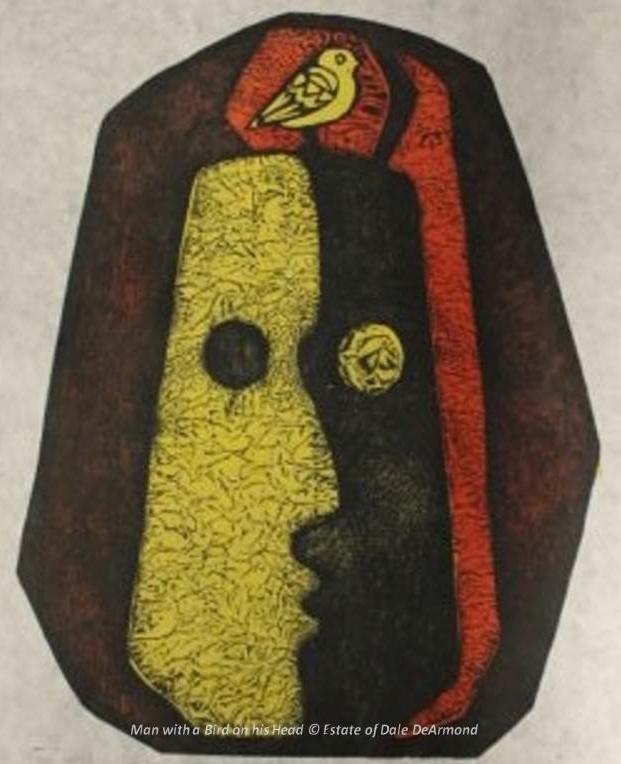 Woodcut
Dale DeArmond
Edition of 3
Edition of 8 (second state)
Edition of 10 (third state)
Unknown proofs were produced
Print size: 12" x 15"
Image size: 10" x 13 ½"
Editor's note: this is the only known DeArmond print that was issued in three states. It was featured at the Alaska Gallery's Art show of contemporary Alaskan artists at Fairbanks, Alaska in 1965.​ Image (third state) courtesy of the Juneau-Douglas City Museum.
Original price: $15.00