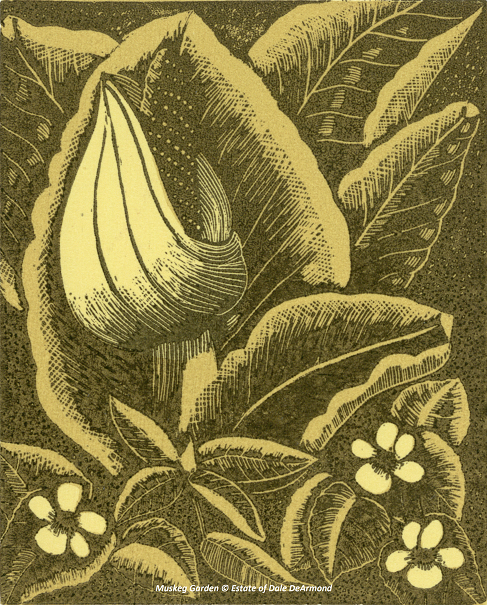 Wood Engraving – reduction cut in three colors
Dale DeArmond
Edition of 30
Edition of A/P: 3
Paper type: Archival quality
Image size: 4" x 5"
Hand pulled by the Artist at Sitka, Alaska on an Ettan etching press 6/96.
Image courtesy of the Alaska State Museum.
​​In the spring, in the muskeg
Skunk cabbage lifts its erotic chalice
And wild yellow violets
Bloom in the moss.
Original price: $80.00