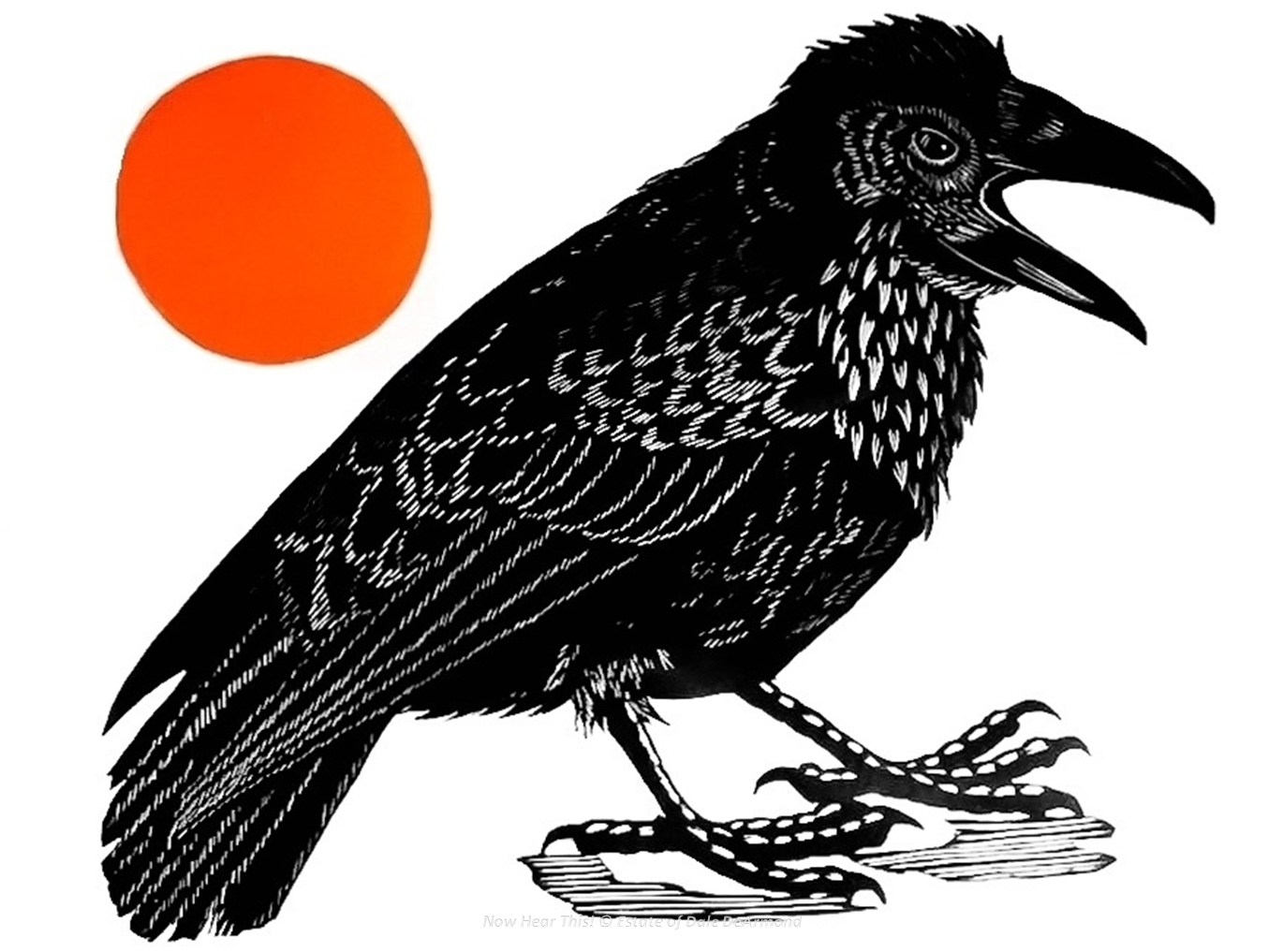 Wood Engraving w/coloring
Dale DeArmond
Edition of 100
Edition of A/P: 10
Edition of P/P: 10
Paper type: BFK Gray, an all rag, neutral pH paper
Print size: 7 ½" x 9"
Image size: 5" x 6"
Hand pulled by the artist on an Ettan etching press at Juneau, Alaska, August, 1986.
Editor's note: not all prints were pulled onto gray paper. It was illustrated in the book Feast of the Animals: An Alaska Bestiary.
Raven has just put the sun in the sky and he wants everyone to take notice.
Original price: $45.00