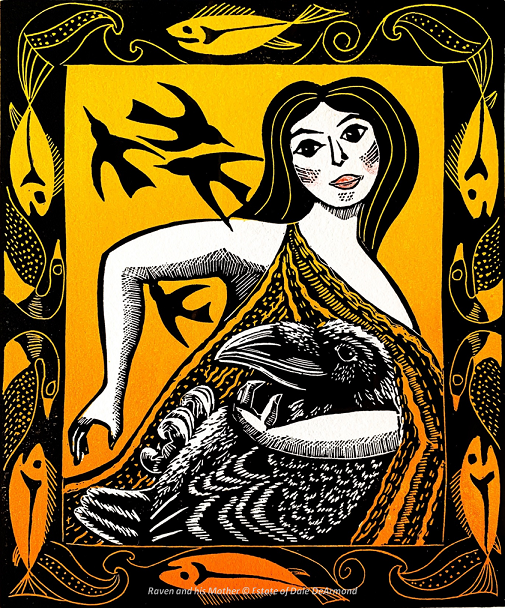 Color Wood Engraving
Dale DeArmond
Edition of 25
Edition of A/P: 2
Paper type: Archival quality
Image size: 5" x 6"
Hand pulled by the artist from the original endgrain maple blocks on an Ettan etching press at Sitka, Alaska, January, 1993.
A Tlingit folktale. It was said that Raven's mother was very beautiful but no one knew much about her. People said that red winged flickers flew out when she raised her arms.