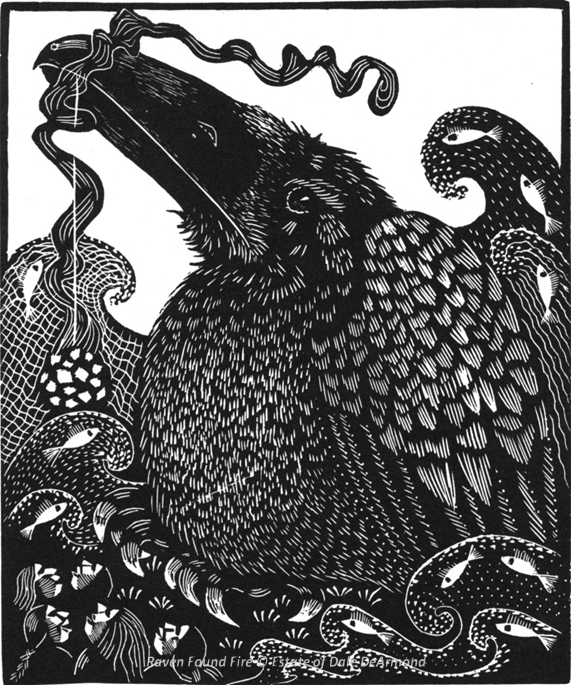 Wood Engraving
Dale DeArmond
Edition of 50
Edition of A/P: 5
Edition of P/P: 6
Paper type: Archival quality
Print size: 7 ½" x 9"
Image size: 5" x 6"
AKA: Crow Gets Fire
Hand pulled by the artist from the original end-grain maple block on an Ettan etching press at Juneau, Alaska, January, 1990.
Editor's note: this image is illustrated in the book Tales From the Dena: Indian Stories from the Tanana, Koyukuk & Yukon Rivers.
The people didn't know how to make fire so Raven put a hook and line into the water and pulled up burning coals and they cooked a rabbit and a grouse. Afterwards people discovered how to make fire themselves.
An Athabascan Indian myth from the Yukon River.
Original price: $35.00