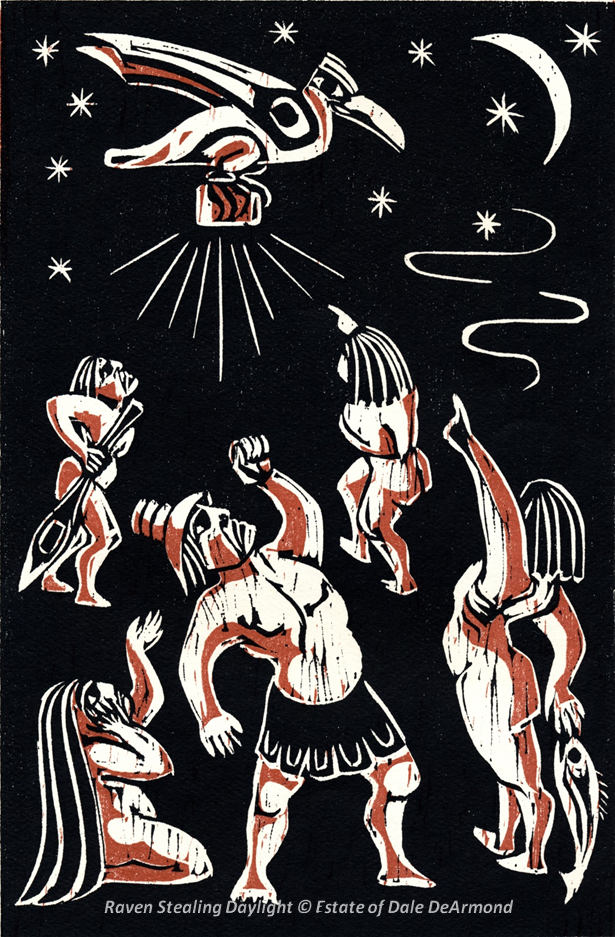 Woodcut
Dale DeArmond
Edition of 35
Edition of A/P: 5
Paper type: Tableau
Print size: 12" x 18"
Image size: 10" x 15"
Legend has it, long ago, all the daylight was owned by one family and was hidden away in a box. Raven stole the box, flew up and released the daylight so all could enjoy it.
For more on the "Raven" series, click here.
Original price: $10.00