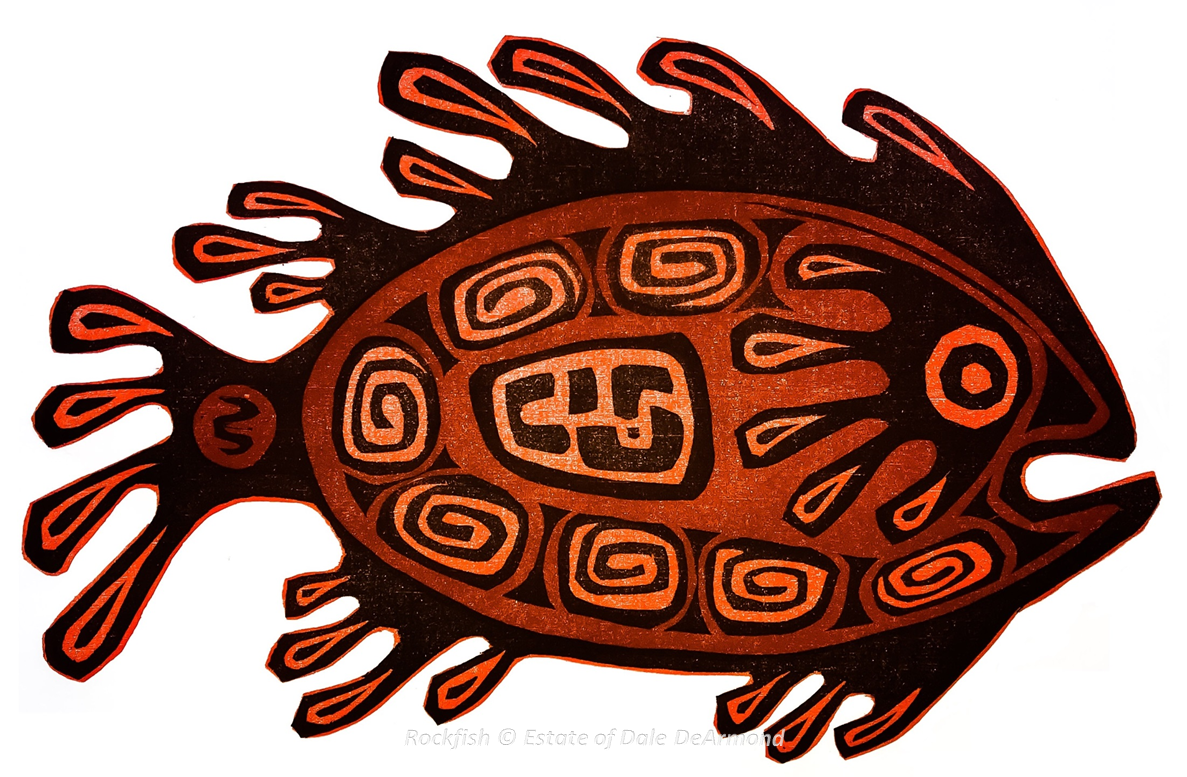 Woodcut
Dale DeArmond
Edition of 35
Edition of A/P: 5
Paper type: Japanese rice
Print size: 16" x 22"
Image size: 12" x 18"
Editor's note: the scientific classification of the yelloweye rockfish is Sebastes ruberrimus. Known locally as Pacific red snapper, it is one of over 30 types of rockfish to inhabit the Gulf of Alaska. Slow to mature, they have a life expectancy of up to 121 years and are prone to overfishing. In 2010, they were listed as threatened in the Puget Sound / Georgia Basin area under the Endangered Species Act.
Original price: $21.00