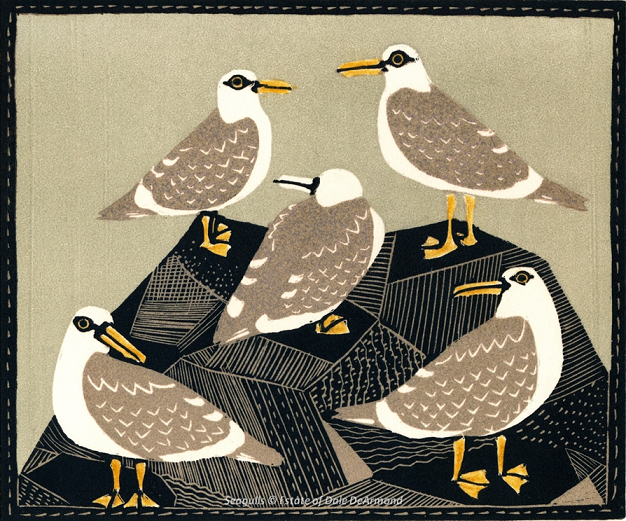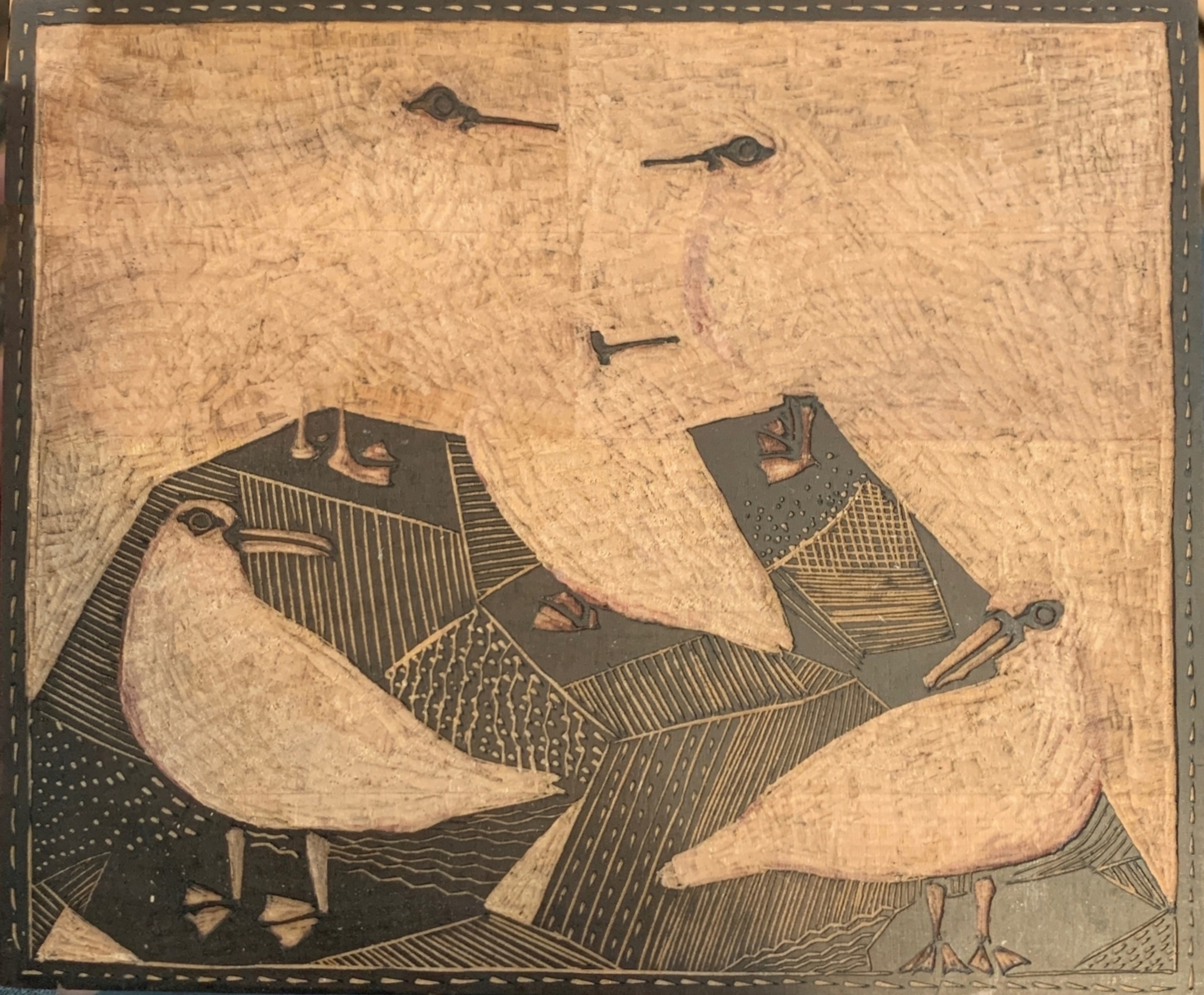 Reduction-cut Color Wood Engraving
Dale DeArmond
Edition of 25
Edition of A/P: 2
Paper type: Archival quality
Print size: 8" x 9 ⅜"
Image size: 5" x 6"
Hand pulled by the Artist at Sitka, Alaska, on an Ettan etching press – 12/95.
Editor's note: also pictured is the original woodblock carved by Dale. Because this is a reduction-cut print, what is seen in the block was the last step of the process. Other details, such as feathers and body detail, were carved beforehand and then cut away.
Five seagulls sitting on a rock very early on a clear day.
Original price: $80.00