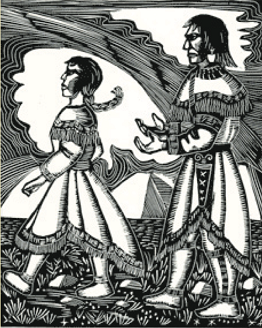 Wood Engraving
Dale DeArmond
Unknown Edition
Unknown proofs were produced
Paper type: Archival quality
Image size: 5" x 6"
Editor's note: pictured is the original woodblock, with DeArmond's carving of "canceled." Some proofs are known to exist; prints would have a mirror image of the block. Little else is known.