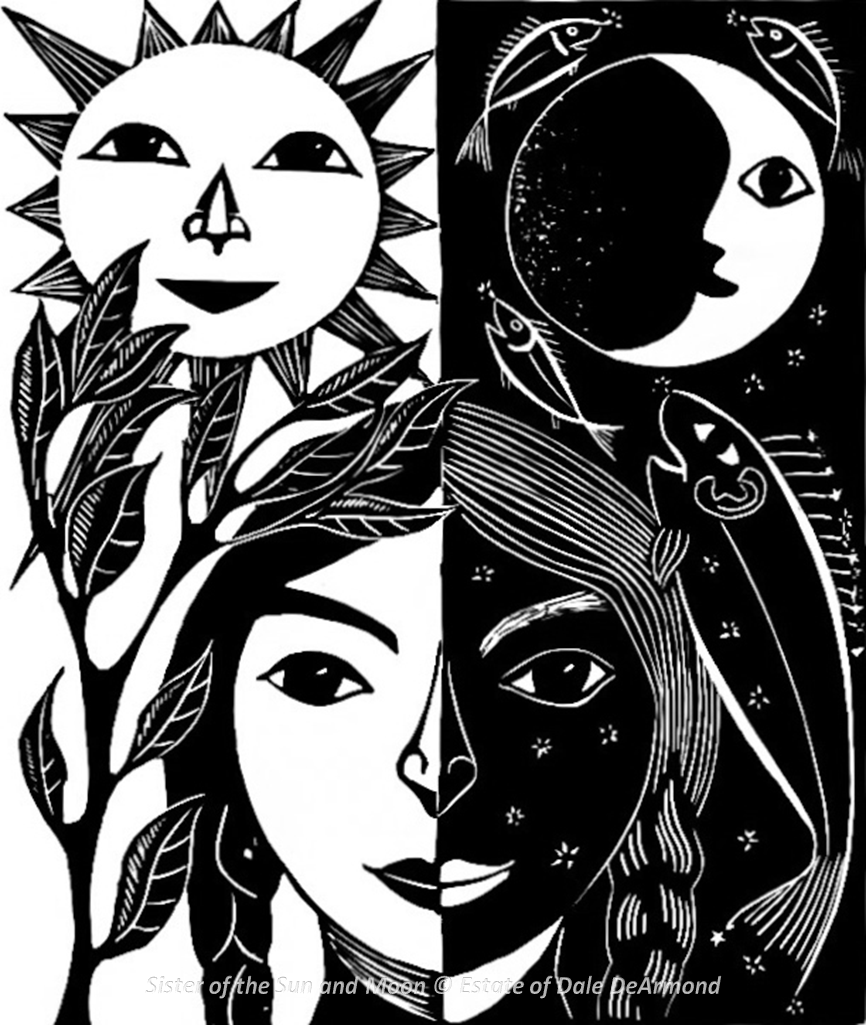 Wood Engraving
Dale DeArmond
Edition of 25
Edition of A/P: 2
Edition of P/P: 3
Paper type: Archival quality​
Image size: 5" x 6"
Hand pulled by the artist from the original endgrain maple block on an Ettan etching press at Sitka, Alaska, April, 1994.
Illustration for an Athabascan folk tale. The Sun and Moon had a sister. The three of them set out to find the girl a husband. They traveled all around the edges of the sky and under the sea without finding a suitable husband. The girl laid down and died with a smile on her face. And the Sun and the Moon took their appointed places in the sky.