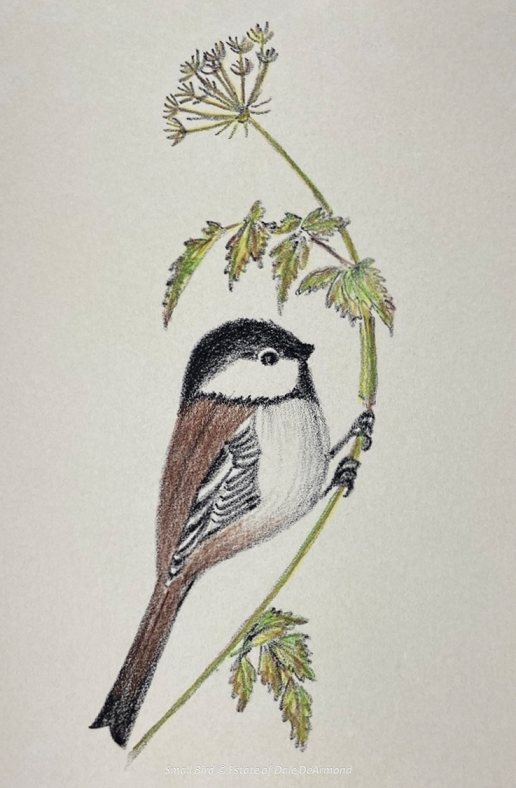 Stone Lithograph
Dale DeArmond
Edition of 125
Edition of Épreuve D'Artiste proofs: 25
Print size: 6" x 13 ½"
Image size: 3" x 9"
AKA: Bird
"SMALL BIRD," wrote Dale, "is a titmouse or chickadee, common in Southeastern Alaska. The weed he is climbing is from our backyard. I handcolored these."
One of four stone lithographs created by DeArmond in 1975 and printed in Paris, France. The others:
Bear Story
Eskimo Legend
Little Murre
Original price: $20.00