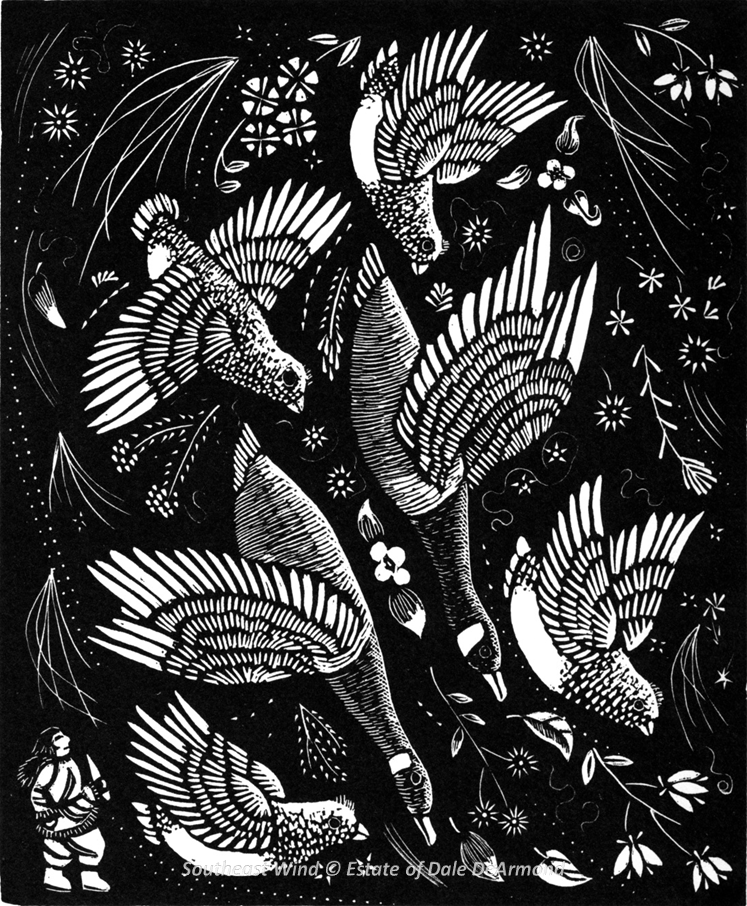 Wood Engraving
Dale DeArmond
Edition of 100
Edition of A/P: 10
Edition of P/P: 10
Paper type: Archival quality
Image size: 5" x 6"
Hand pulled by the artist on an Ettan etching press at Juneau, Alaska, June, 1988.
Editor's note: this title was illustrated in the book The Boy Who Found the Light. Part of a set of five prints from Dale's "wind" series. The others:
East Wind
North Wind
South Wind
West Wind
Illustration for an Eskimo folktale about a boy who lets the winds into the world. The Southeast wind brought in geese and ptarmigan and flowers and grasses.
Original price: $35.00