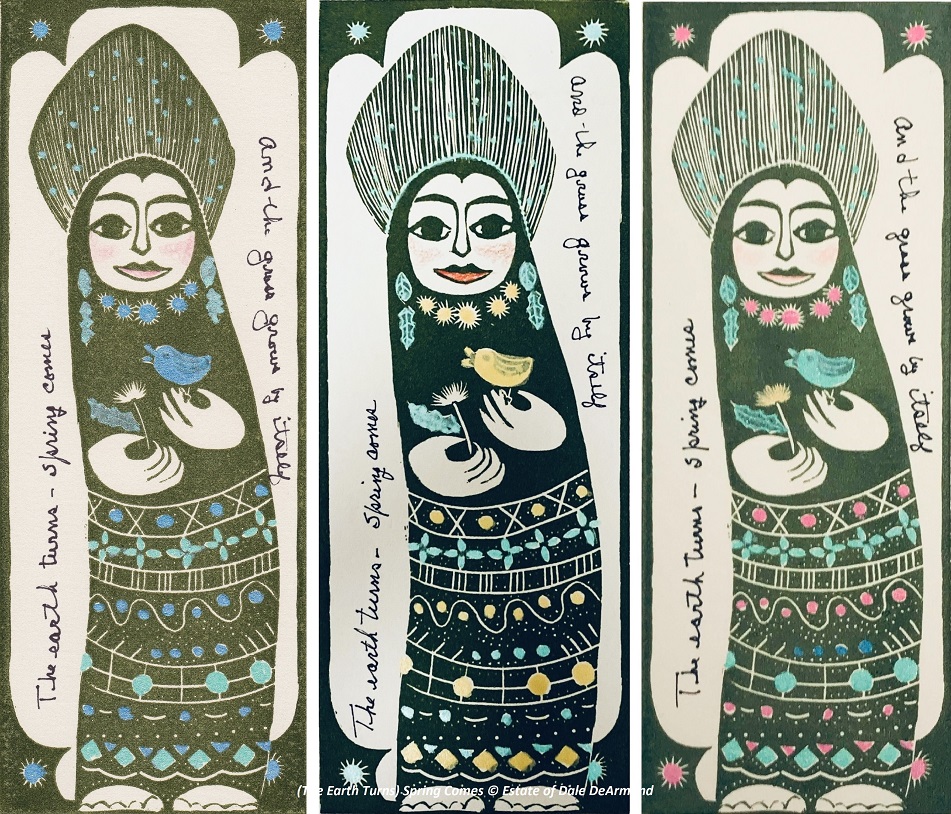 Wood Engraving w/acrylic ink
Dale DeArmond
Edition of 25
Edition of A/P: 2
Paper type: Acid free, archival quality
Print size: 6" x 10 ¼"
Image size: 3" x 8"
AKA: The Earth Turns
Hand pulled by the Artist at Sitka, Alaska on an Ettan etching press, 10/20/97.
Editor's note: some prints are colored with pencil instead of acrylic ink. There are versions with different coloring, such as the blue, yellow and pink (as shown from three examples – differences in paper color is due to lighting).
Hand lettered on the prints is the legend: "The earth turns – spring comes and the grass grows by itself."
Original price: $80.00