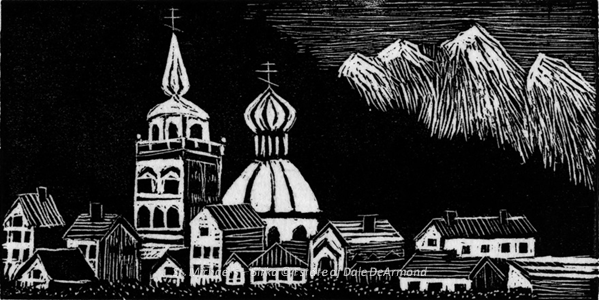 Wood Engraving
Dale DeArmond
Edition of 20
Unknown proofs were produced
Paper type: off-white Japanese, textured
Print size: 5" x 9"
Image size: 2" x 4"
Editor's note: originally constructed in the 19th century, the church was rebuilt after a fire in early 1966 destroyed the cathedral. It is located in downtown Sitka, Alaska.
Illustration from the book Early Visitors to Southeastern Alaska: Nine Accounts.
Original price: $15.00