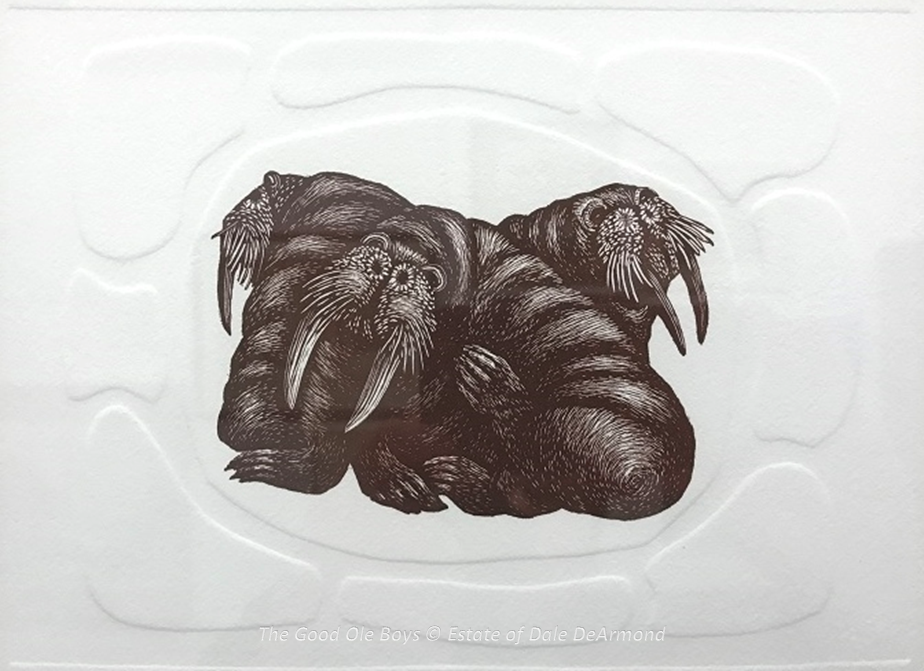 Wood Engraving on endgrain boxwood combined w/inkless embossment
Dale DeArmond
Edition of 100
Edition of A/P: 10
Edition of T/P: 2
Paper type: Hand made rag paper made in England by J. Green
Print size: 9" x 11"
Image size: 6 ¾" x 9"
Printing begun on June 25; completed on July 6, 1982. Hand printed by the artist on an Ettan MS 18 etching press, in Juneau, Alaska. Block has been cancelled and embossing plate destroyed.
Just three happy walruses sunning on an ice cake and hoping that no Eskimo hunters will come by and try to bag them for the winter food supply, skin boat covers and ivory to carve for the tourists.
Original price: $50.00