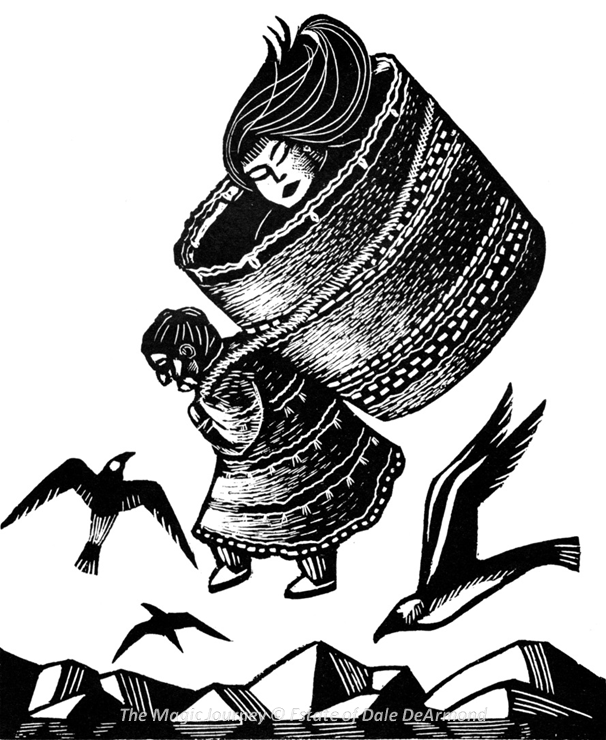 Wood Engraving
Dale DeArmond
Edition of 100
Edition of A/P: 10
Edition of P/P: 10
Paper type: Archival quality
Print size: 7 ½" x 9"
Image size: 4" x 5"
Hand pulled by the artist from the original end-grain maple block on an Ettan etching press at Juneau, Alaska, November, 1988.
Illustration for an Aleut folktale from Kodiak Island. The daughter of a great chief ran away from home with a wicked man who beat her and starved her. The girl was rescued by a little old woman and taken to the sky country as a wife for the son of the little old woman. The son was a star. The girl and the star man had a star baby and they all lived happily ever after.
Original price: $35.00