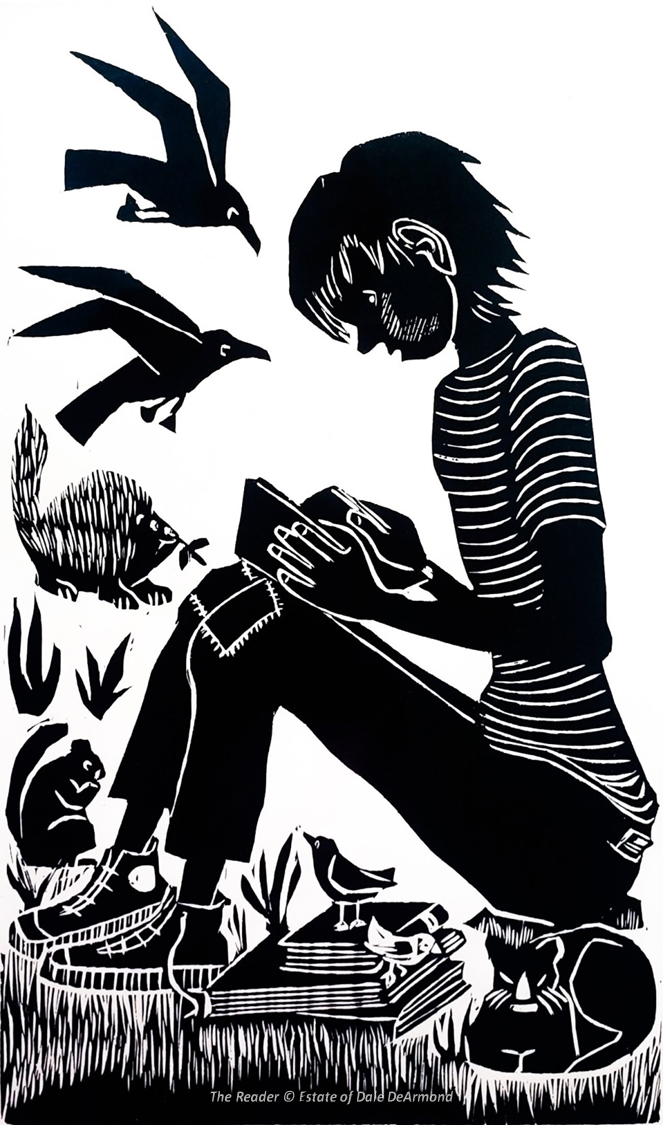 Woodcut
Dale DeArmond
Edition of 27
Unknown proofs were produced
Image size: 11" x 19"
Editor's note: in support of a bond issue for library construction within the State of Alaska, DeArmond donated this image for use in a promotional poster. The bond did pass.
Also see: Libraries for Alaskans.
Original price: $25.00