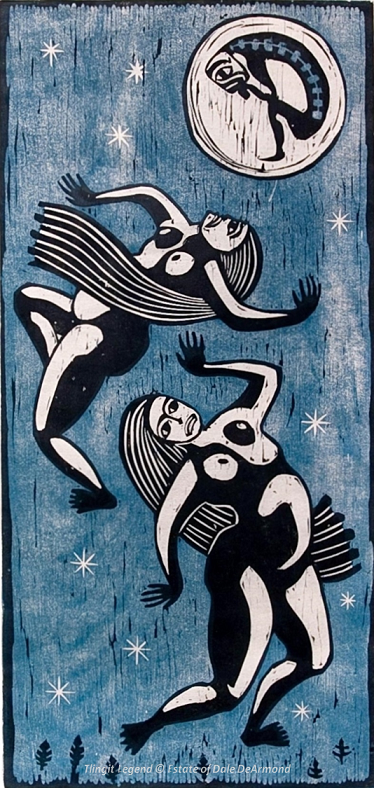 Woodcut
Dale DeArmond
Edition of 35
Unknown proofs were produced
Image size: 12" x 24"
Editor's note: research is underway to determine which Tlingit legend this print is showcasing. Because of its striking similarity, it's thought to be an early iteration from Dale's "Raven" series.
Do you own this print? If you have information about its legend, I'd love to hear from you! Email info@daledearmond.com. Thank you!