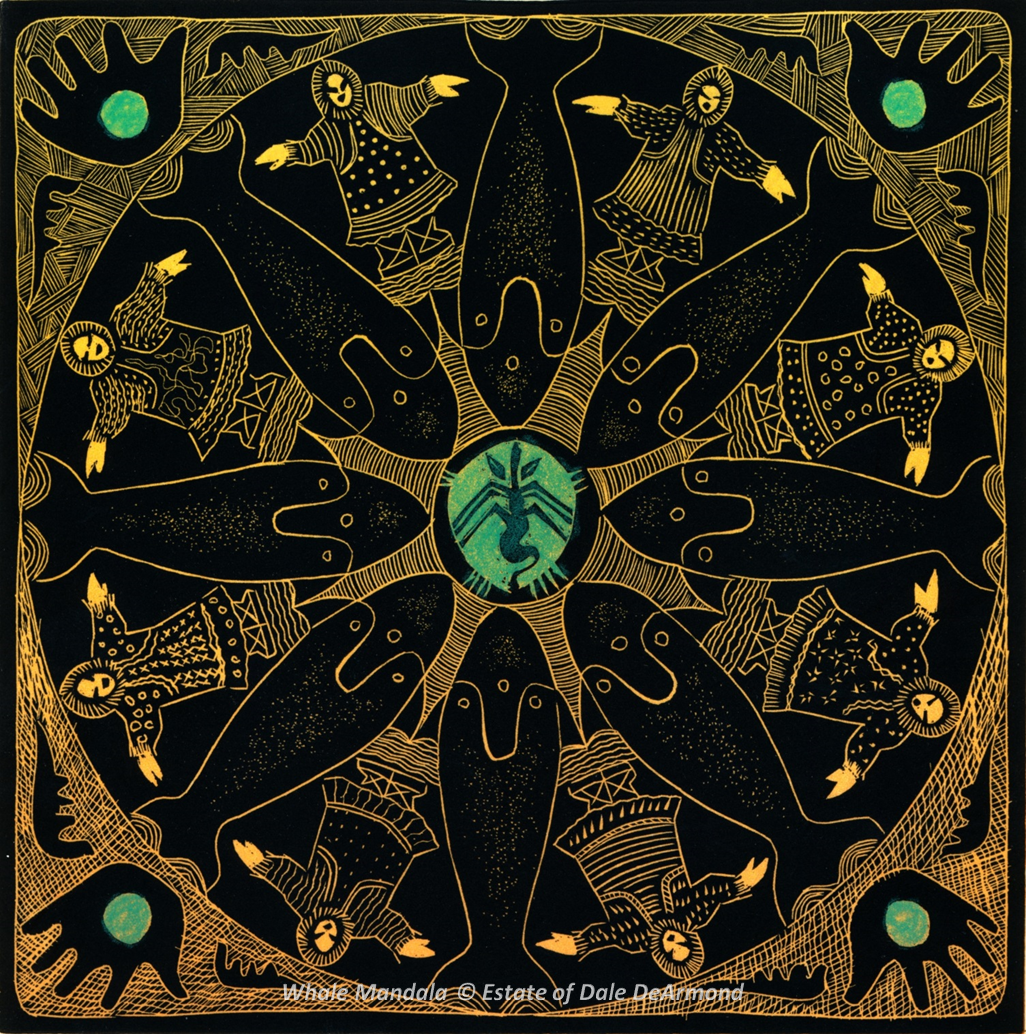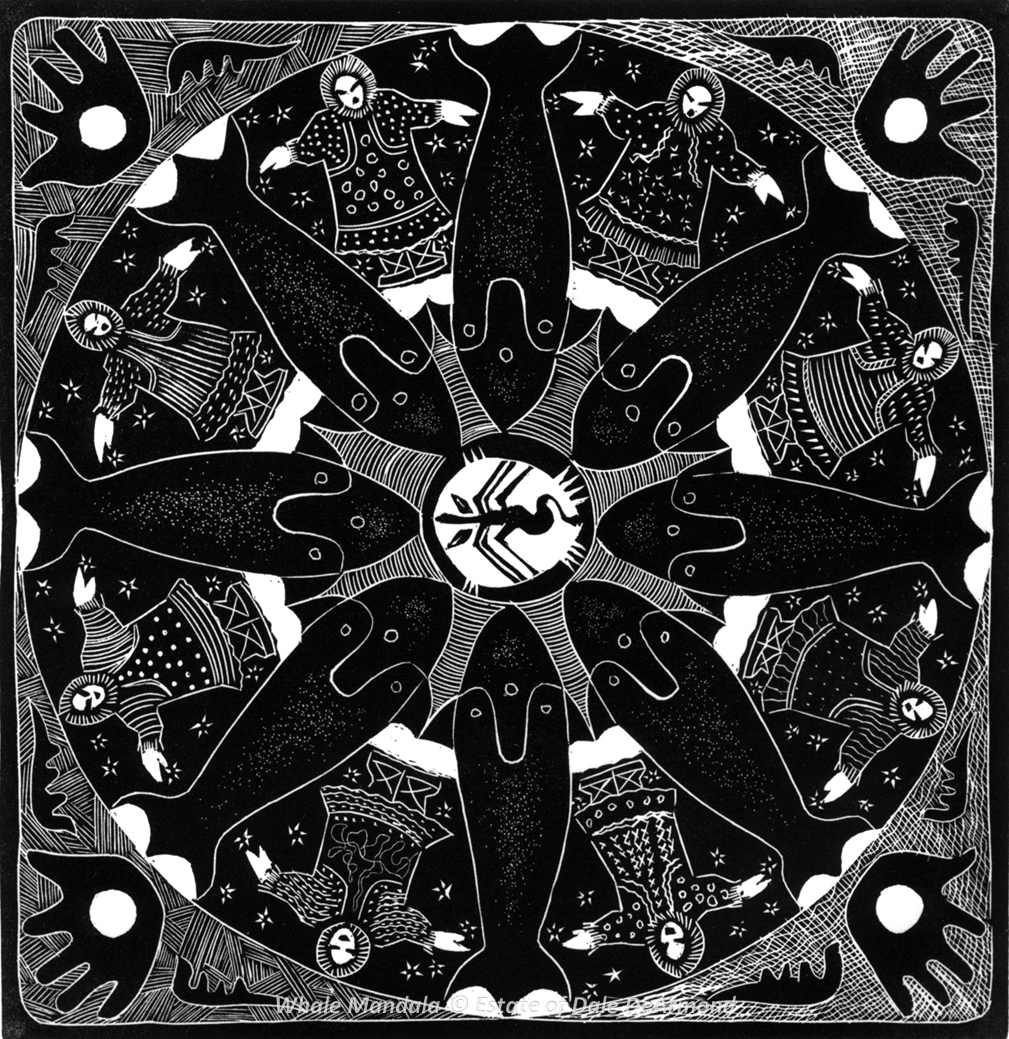 Wood Engraving w/tint block and colored penciling
Dale DeArmond
Edition of 25
Edition of A/P: 2
Edition of 25 (second state – uncolored)
Edition of A/P: 2
Paper type: Archival quality
Print size: 9 ⅞" x 10 ⅓"
Image size: 7" x 7"
Hand pulled by the Artist at Sitka, Alaska on an Ettan etching press — 2.25.96.
Editor's note: some second state prints are dated 1995.
Eight bowhead whales circle a seal spirit in the center. Eight Eskimo women dance beside the whales. In each corner is the hunter's hand with the hole in the palm so that some of the animals can escape.
Original price: $80.00