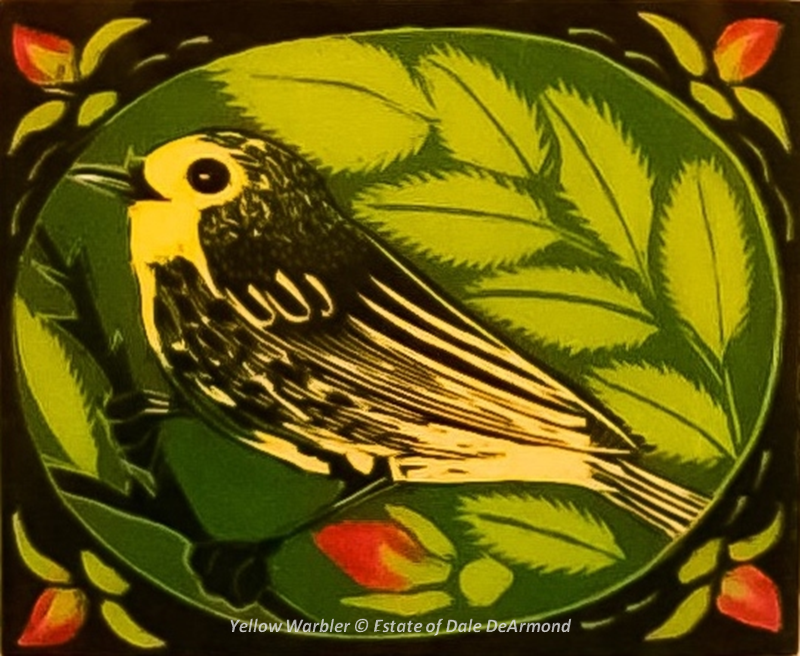 Four color Reduction Wood Engraving w/colored penciling
Dale DeArmond
Edition of 25
Edition of A/P: 2
Paper type: Archival quality
Image size: 2 ½" x 3"
Hand pulled by the artist at Sitka, Alaska on an Ettan etching press – 11.95.
From the series: THE BIRDS OF GLACIER BAY. A rare but regular visitor to Glacier Bay, the yellow warbler may be seen in May and June and in the early autumn.
Original price: $60.00