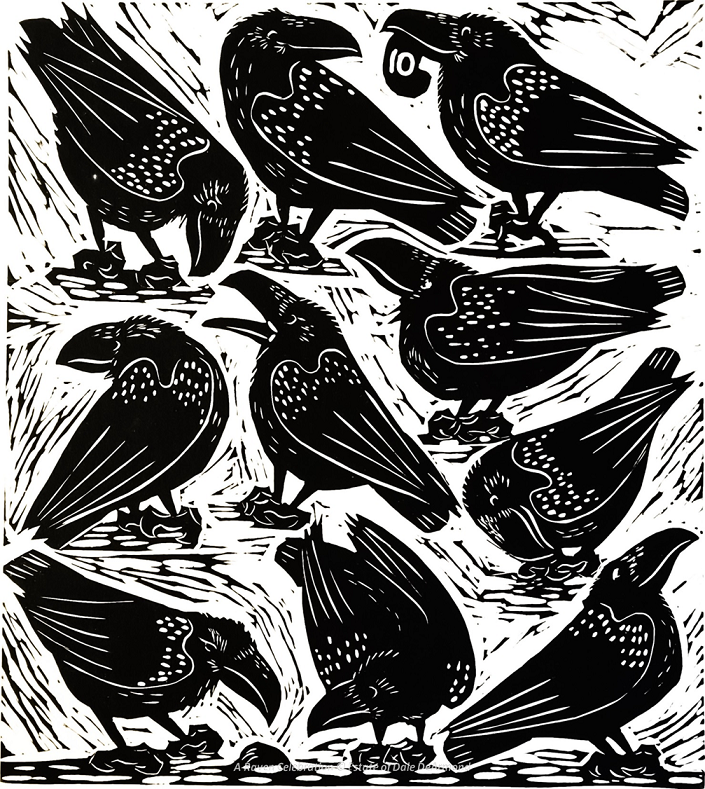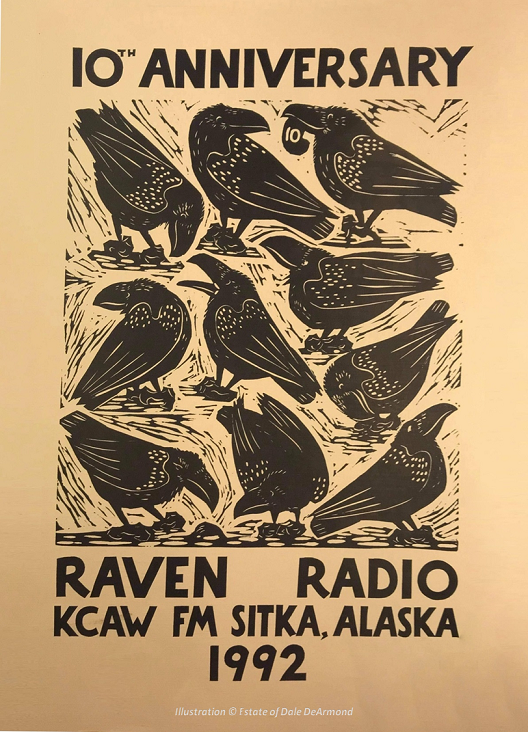 Linocut
Dale DeArmond
Edition of 25
Unknown proofs were produced
Paper type: Archival quality, grey
Print size: 11" x 13 ½"
Image size: 9" x 10"
AKA: A Raven Radio Celebration
Editor's note: a longtime supporter of Raven Radio – a station local to Sitka, Alaska – DeArmond created this image to celebrate their 10th anniversary of broadcasting. She gifted them as part of a fundraising drive for the station. The image was also modified and used in some apparel and a 10th anniversary poster for the station. Also see: 15 Years.
Do you have a Certificate of Authenticity for this title? Consider sending a picture of it to info@daledearmond.com. Thank you!