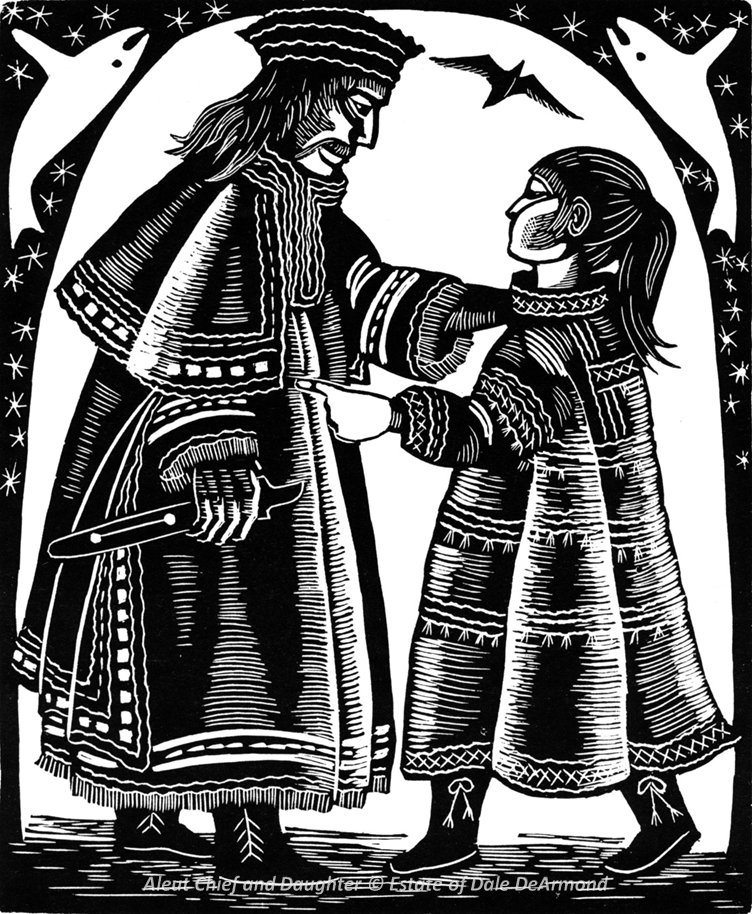 Wood Engraving
Dale DeArmond
Edition of 100
Edition of A/P: 10
Edition of P/P: 10
Paper type: Archival quality
Print size: 7 ½" x 9"
Image size: 5" x 6"
Hand pulled by the artist on an Ettan etching press at Juneau, Alaska, September, 1988.
Illustration for an Aleut folktale about the daughter of a great chief. The girl ran away from home and after some misadventures was rescued by and old woman and taken to the sky world where she married a star and lived happily ever after in the most approved fairy tale style. The story is a kind of Aleut version of Beauty and the Beast.
In the engraving the chief is wearing ceremonial robes of embroidered gutskin. The girl wears a birdskin kamleika (it was light and waterproof). The chief carries a throwing stick for casting a hunting spear with extra force.
Original price: $35.00