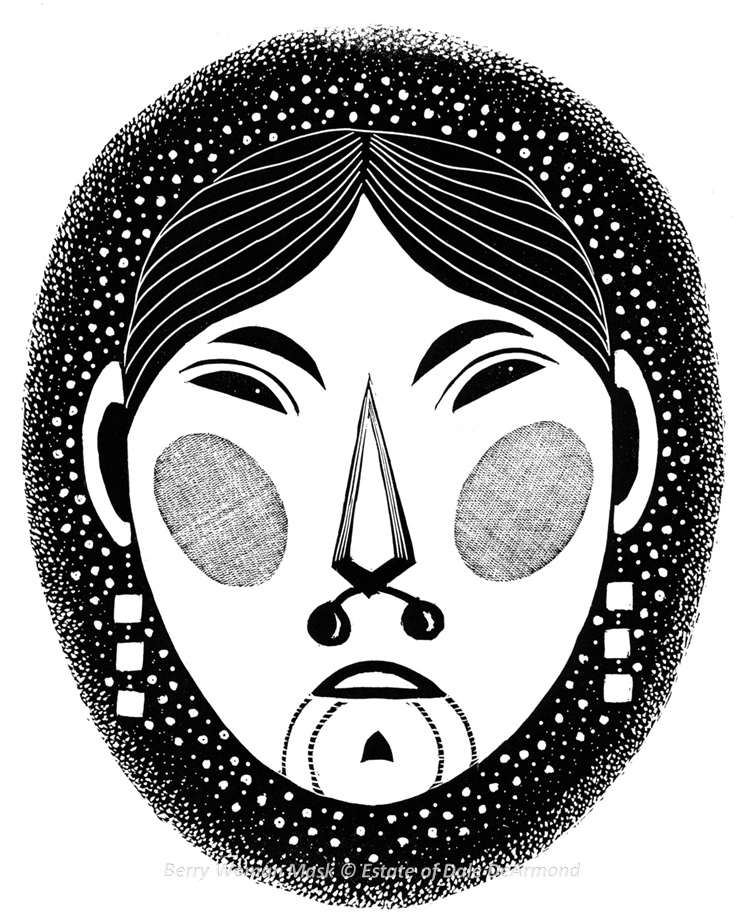 Wood Engraving
Dale DeArmond
Edition of 100
Edition of A/P: 10
Edition of P/P: 10
Paper type: Arches cover white, a French made, all rag, neutral pH paper
Print size: 8" x 10"
Image size: 5" x 6"
Hand pulled by the artist on an Ettan etching press at Juneau, Alaska, December, 1984.
Berry woman is an Eskimo being who watches over the animals. This print was done for an illustration for a children's book.
Original price: $35.00