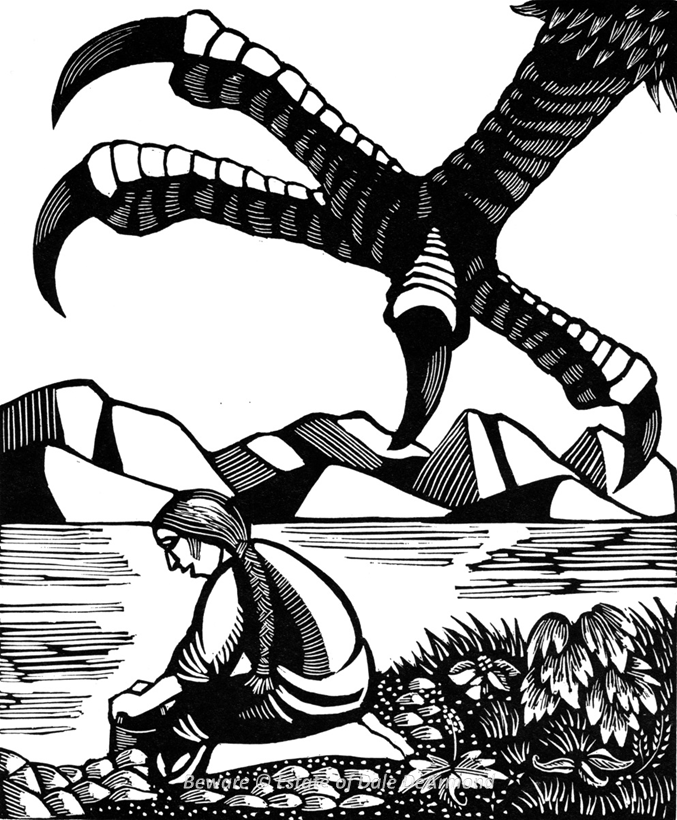 Wood Engraving
Dale DeArmond
Edition of 100
Edition of A/P: 10
Edition of P/P: 10
Paper type: Archival quality
Print size: 7 ½" x 9"
Image size: 5" x 6"
AKA: Beware!
Hand pulled by the artist on an Ettan etching press at Juneau, Alaska, July, 1988.
Illustration for an Eskimo folktale about a young woman who is carried off by the giant eagle. Her young husband avenges her death and the giant eagles leave and never return.
Original price: $35.00