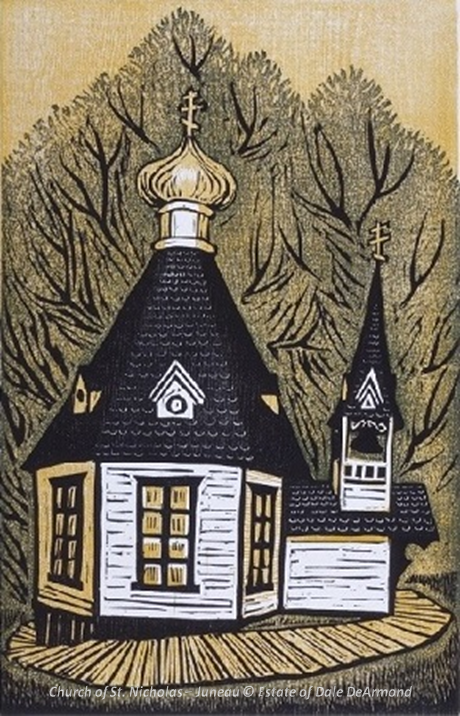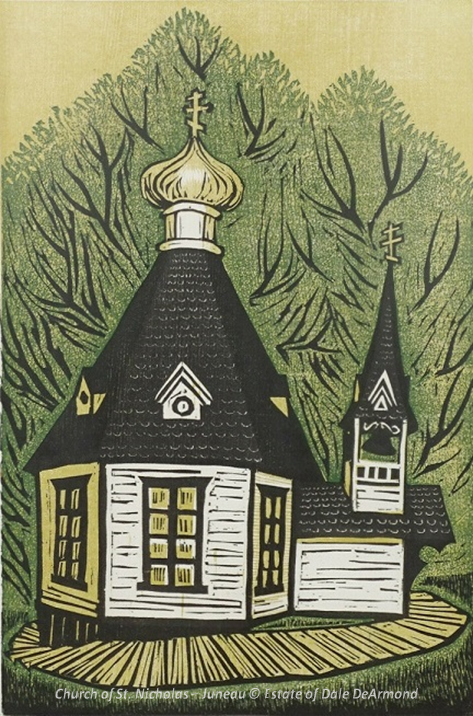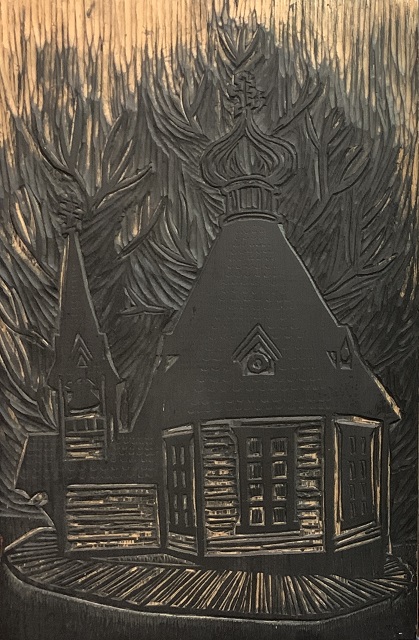 Woodcut
Dale DeArmond
Edition of 35
Edition of A/P: 2
Image size: 11 ⅝" x 18"
Editor's note: the ochre image shown is from an A/P print; the image with the green is from a regularly editioned print. Also shown is the original carved primary woodblock.
Included in the book Dale DeArmond – A First Book Collection of Her Prints.
Original price: $21.00