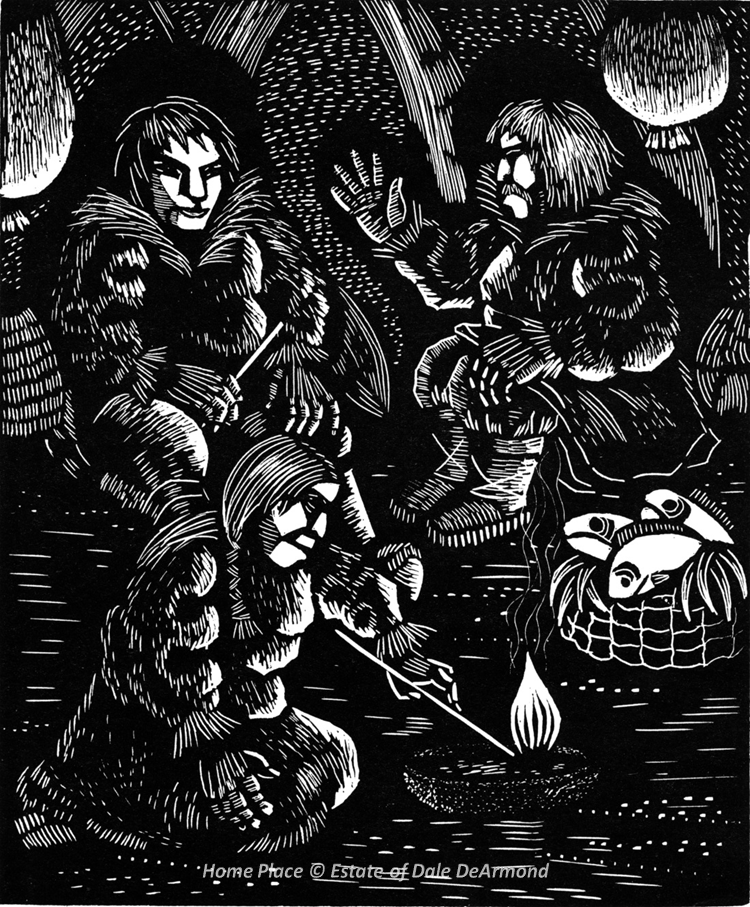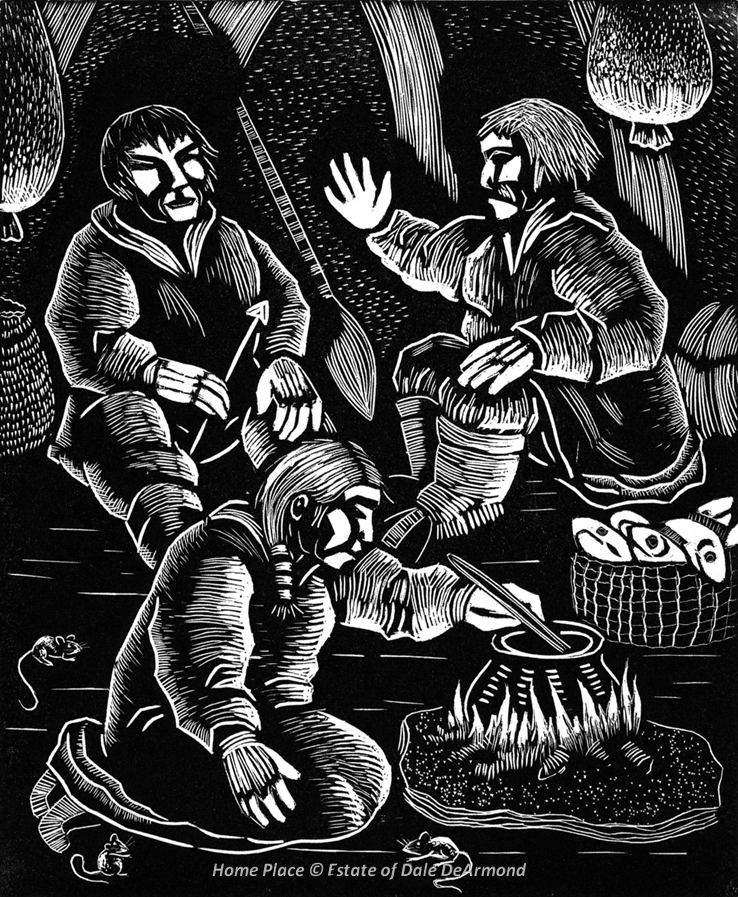 Wood Engraving
Dale DeArmond
Edition of 100
Edition of A/P: 10
Edition of P/P: 10
Paper type: All rag, neutral pH paper
Print size: 7 ½" x 9"
Image size: 5" x 6"
Hand pulled by the artist on an Ettan etching press at Juneau, Alaska, February, 1987.
Editor's note: both images shown have appeared in the print edition for this title; they are similar but not exactly alike. The version with the single large flame is featured in the book Tales from the Four Winds of the North.
Illustration for an Eskimo folk tale. Interior of an old style Eskimo home.
Original price: $35.00