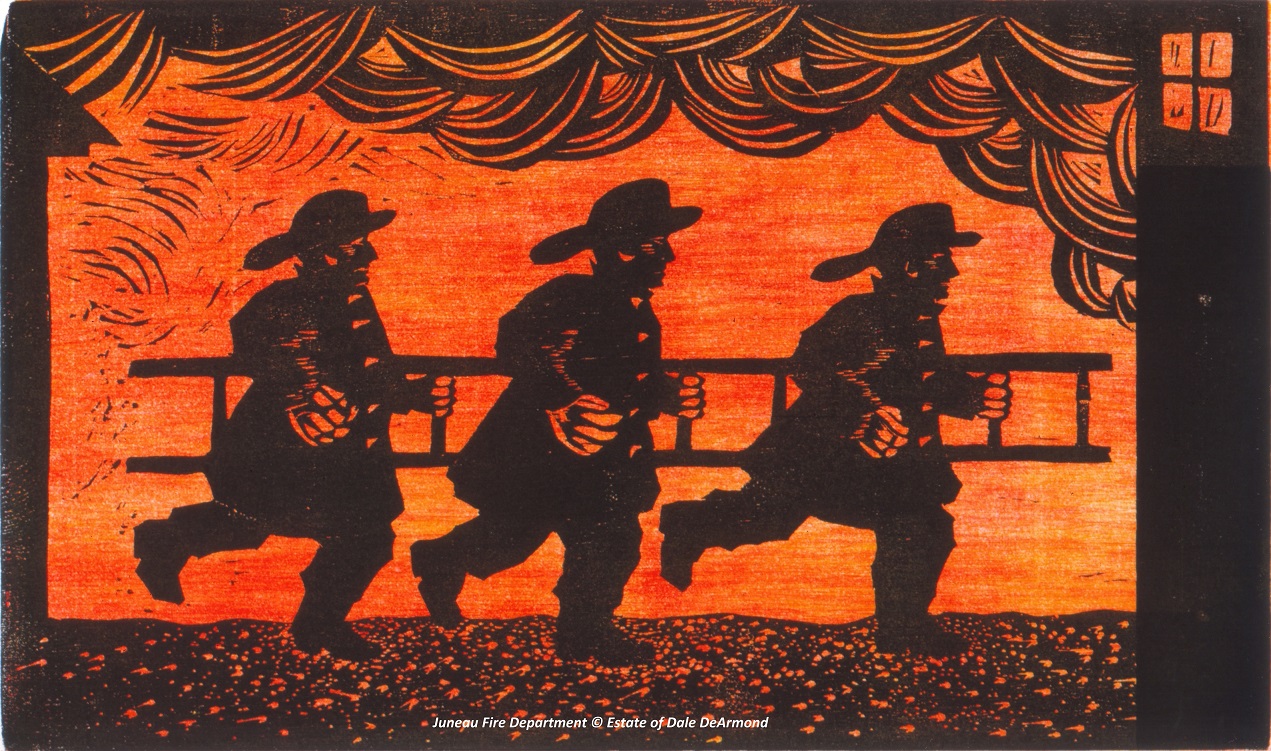 Woodcut
Dale DeArmond
Edition of 15
Edition of A/P: 2
Print size: 13 ½" x 21"
Image size: 11 ½" x 19"
AKA: Fire Call
AKA: Juneau Fire Dept.​
Cover illustration for the book Running Toward the Fires.
Included in the book Dale DeArmond – A First Book Collection of Her Prints.
Original price: $25.00