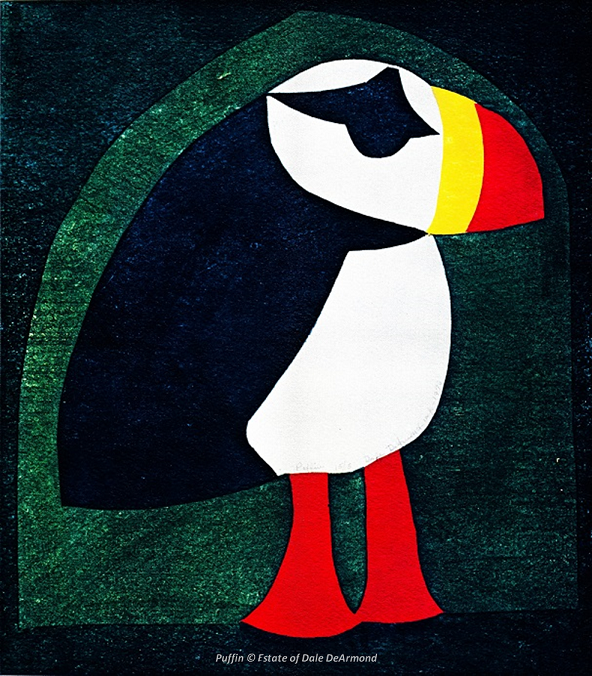 Woodcut
Dale DeArmond
Edition of 15
Edition of A/P: 6
Edition of Épreuve D'Artiste proofs: 6
Print size: 20" x 24"
Image size: 20" x 24"
Editor's note: this is one of the largest prints DeArmond created. As there is no border to the print, she titled, numbered and signed it along the puffin's lower stomach.
"Puffin" was created using a new technique, one in which the wet paint is sprayed causing the ink to penetrate the paper (rather than lying on top of it), thus intensifying the color. There is no white border that is usually found in DeArmond woodcuts.
Included in the book Dale DeArmond – A First Book Collection of Her Prints.
Original price: $90.00