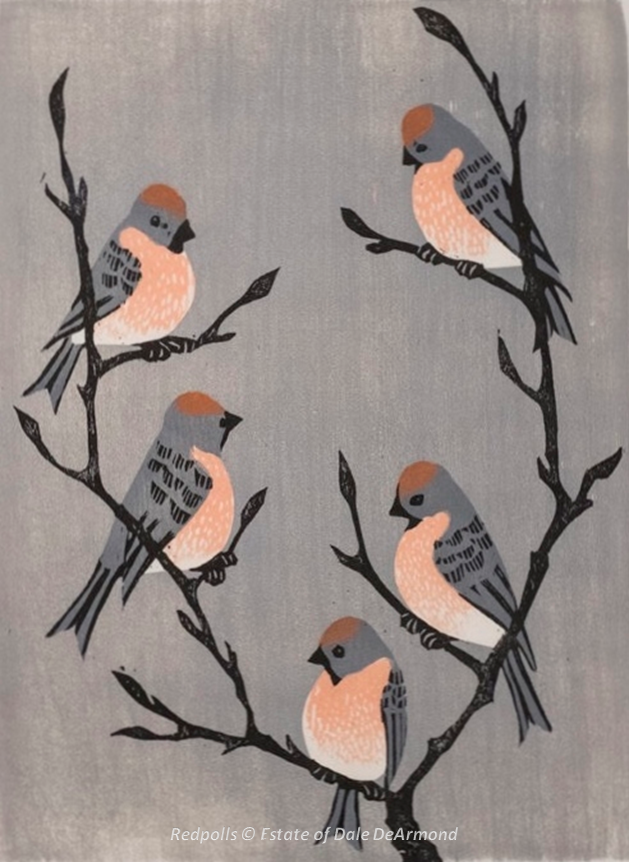 Woodcut
Dale DeArmond
Edition of 28
Edition of A/P: 2
Image size: 11" x 15"
Editor's note: these specimens are the common redpoll (Acanthis flammea); it is one of two redpolls found in Alaska. The other is the Arctic redpoll (Acanthis hornemanni), otherwise known as a hoary redpoll.
Included in the book Dale DeArmond – A First Book Collection of Her Prints.
Original price: $21.00