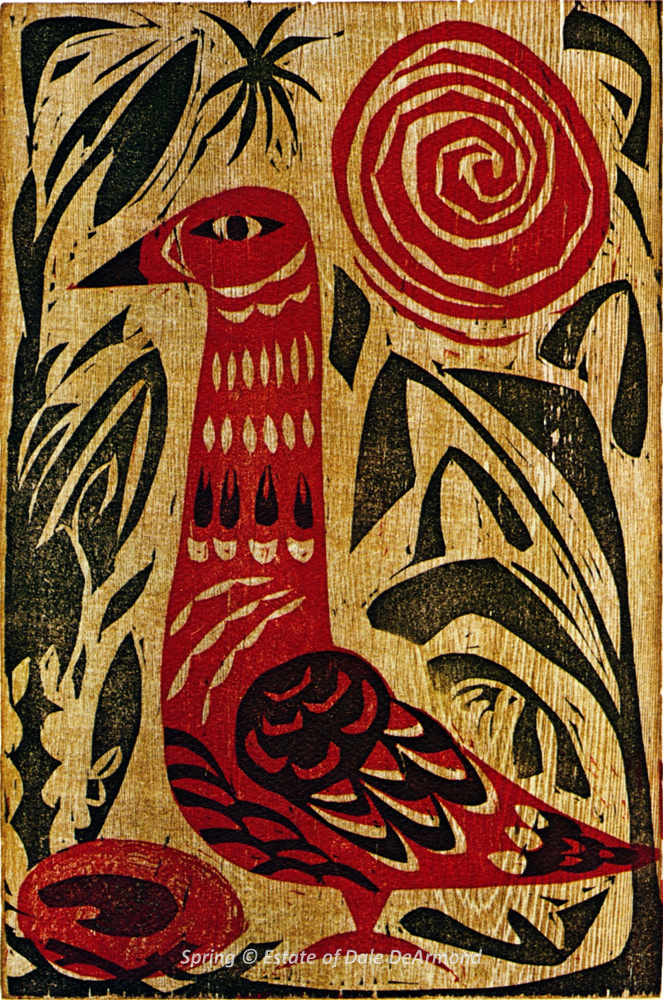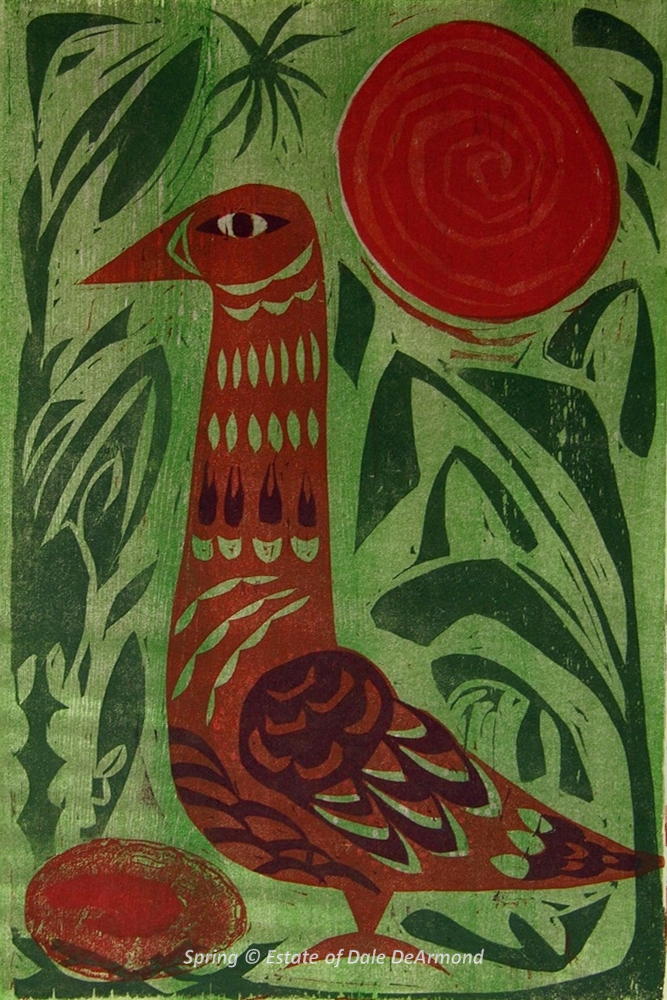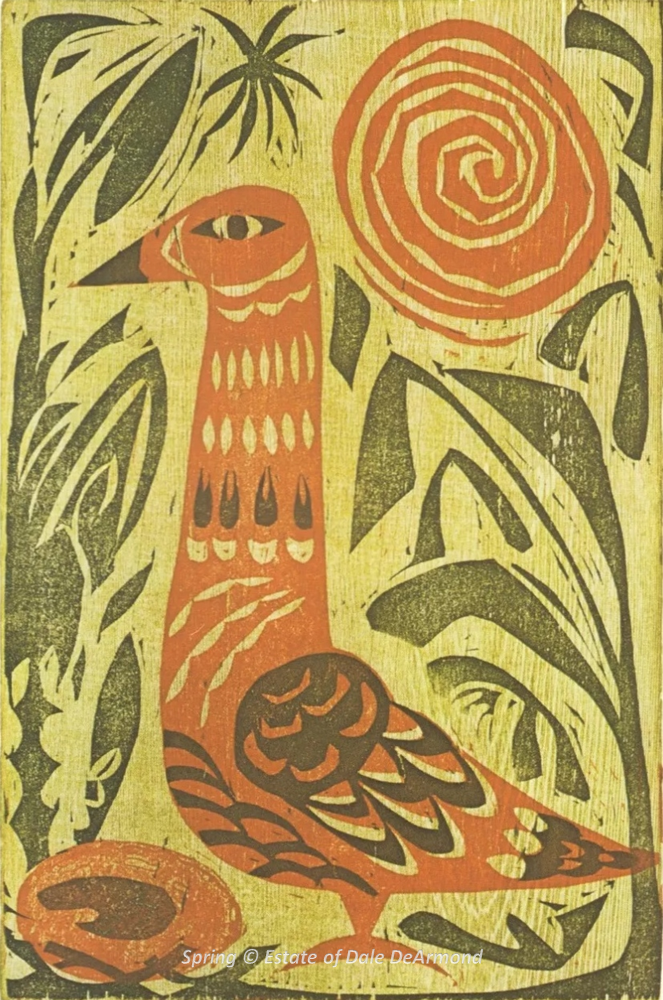 Woodcut
Dale DeArmond
Edition of 25
Edition of A/P: 5
Print size: 13" x 20" (approx.)
Image size: 11 ½" x 19"
Editor's note: images show color variations in the edition; the one with the dark green background is from an artist proof.
Included in the book Dale DeArmond – A First Book Collection of Her Prints.
Original price: $15.00