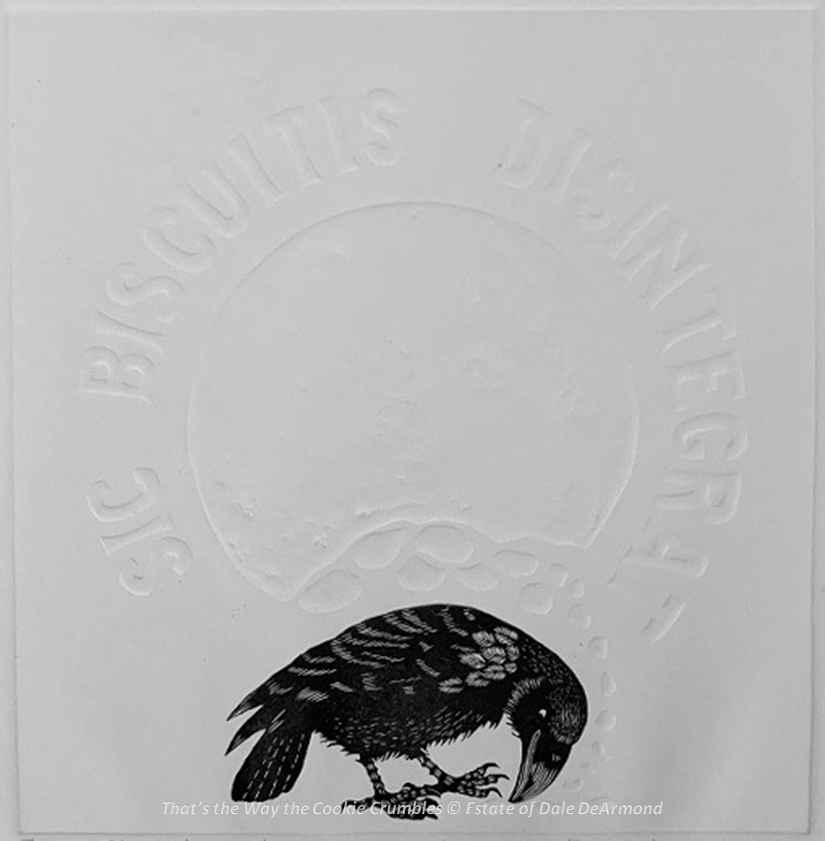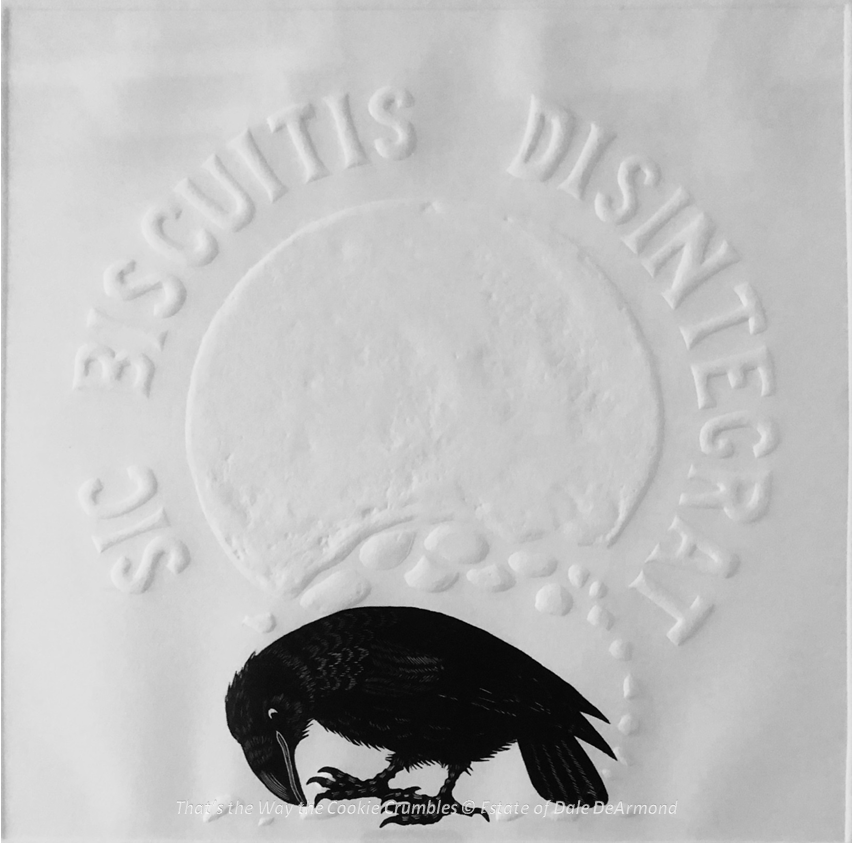 Wood Engraving w/blind embossing
Dale DeArmond
Edition of 50 (unnumbered)
Unknown proofs were produced
Paper type: Archival quality
Image size: 10 ½" x 11" (includes embossed area)
Image size: 3" x 5"
Hand pulled by the artist from the original end grain maple block and hand cut embossing plate on an Ettan etching press at Juneau, Alaska.
Editor's note: though known prints are unnumbered, a record from DeArmond's inventory indicates she produced fifty copies in the regular edition; some proofs have also surfaced. At least two versions of this title exist; one dated 1984 has an altered Raven (added feathers to its head, detail in the lines) and faces the opposition direction. The raven was illustrated in the book Berry Woman's Children.
The embossed letters read SIC BISCUITIS DISINTEGRAT which is Latin for THAT'S THE WAY THE COOKIE CRUMBLES – more or less.
Original price: $45.00