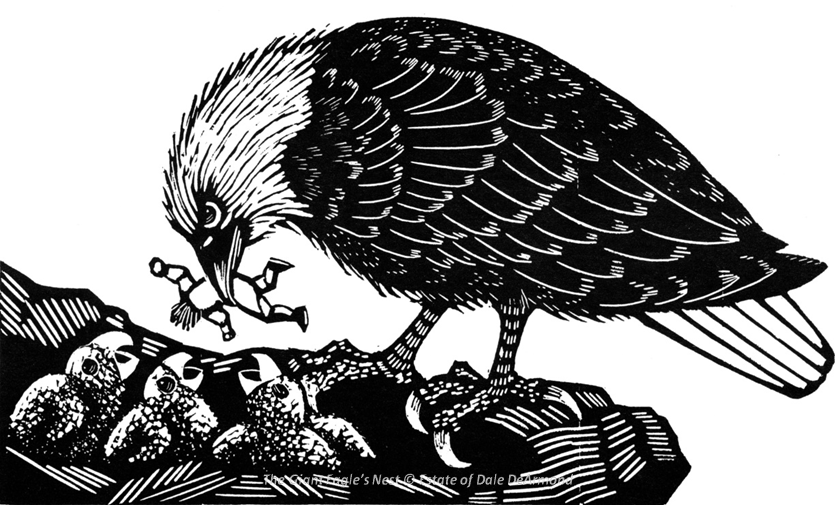 Wood Engraving
Dale DeArmond
Edition of 100
Edition of A/P: 10
Edition of P/P: 10
Paper type: Archival quality
Print size: 7 ½" x 9"
Image size: 4" x 5"
AKA: Last of the Thunderbirds
Hand pulled by the artist on an Ettan etching press at Juneau, Alaska, July, 1988.
Illustration from the book Tales from the Four Winds of the North.
​An Eskimo folktale about a pair of giant eagles which harassed a village until a brave young hunter drove them off to the north and they were never seen again.
Original price: $35.00