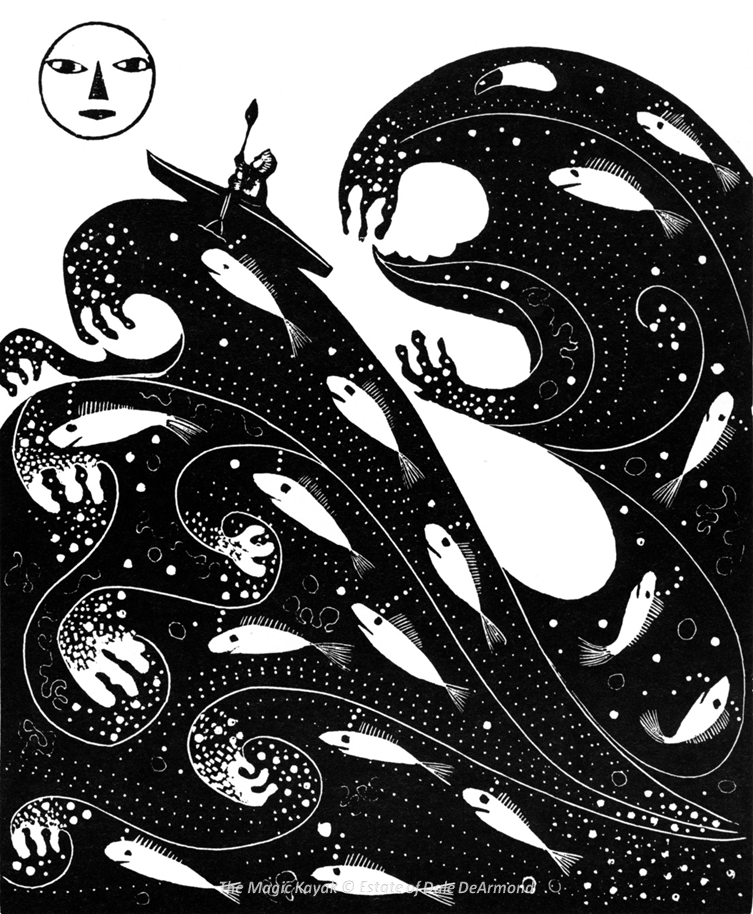 Wood Engraving
Dale DeArmond
Edition of 100
Edition of A/P: 10
Paper type: Archival quality
Image size: 5" x 6"
AKA: Magic Kayak
Editor's note: the image was reproduced as a poster and illustrated in the book Tales from the Four Winds of the North.
Do you have a Certificate of Authenticity for this title? Consider sending a picture of it to info@daledearmond.com. Thank you!