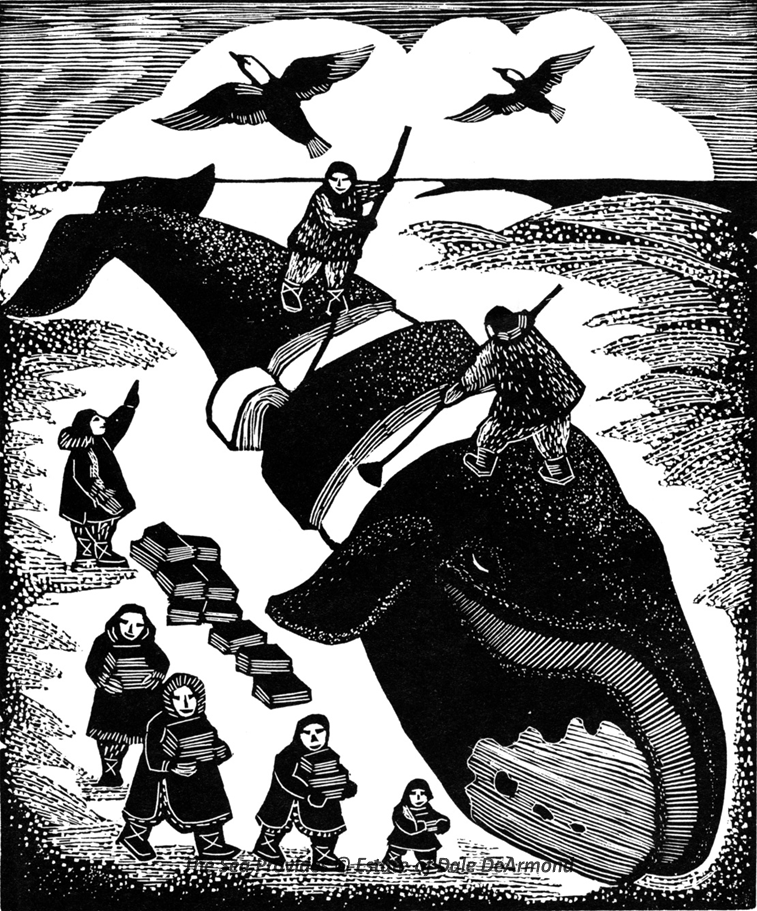 Wood Engraving
Dale DeArmond
Edition of 100
Edition of A/P: 10
Edition of P/P: 10
Paper type: All rag, neutral pH
Print size: 7 ½" x 9"
Image size: 5" x 6"
Hand pulled by the artist on an Ettan etching press at Juneau, Alaska, April 1987.
Illustration for an Eskimo folk tale about a young man who marries a goose girl in human form. When the husband insisted that she help with the butchering of a whale she got blood on her clothing and was so distressed that she turned herself and her little son into geese and they flew away to the north, to the land of the birds.
Original price: $35.00